Algeco expands offering with 'green' gensets
By Leila Steed31 October 2022
Modular building rental company Algeco has partnered with generator specialist ABird/Apex Power Solutions, in order to give customers more environmentally friendly generator options.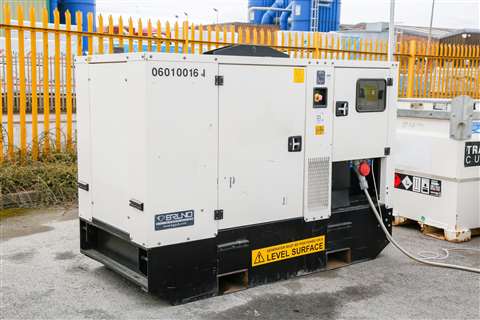 The deal will see Algeco offer a range of ABird/Apex's generators, including hybrid unit options and models that can be powered by hydrotreated vegetable oil (HVO), as well as traditional diesel powered generators. 
Suitable for use on small to large-sized sites, with outputs ranging from 10kva to 1,260kva, the ABird/Apex generators incorporate advanced telemetry that provides real time reporting on fuel management and GPS location data.
"The new generators utilise telemetry to help customers understand how it is positively impacting their fuel consumption and overall value for money," said Algeco.
"This real-time data is used to plan fuel deliveries, bringing supplies to site exactly when it's needed, removing the responsibility from the customer and creating a seamless automated process."
As well as enabling fault diagnostics and providing preventative maintenance alerts, the data can also be used to identify whether the generator unit is the correct size for the renter's needs. "Where this is the case, Algeco will offer customers an alternative, ensuring optimal fuel efficiency," it said.
Alongside the new rental offering, Algeco has also added a 45kWh and a 75kWh Hybrid Battery Storage Unit (SBU) options from Green Power Hire and Power Saving Solutions. 
The hybrid units are said to offer near silent operation and can deliver lower emissions and fuel reduction of up to 50%, making them suitable for use on sites at night or in residential areas.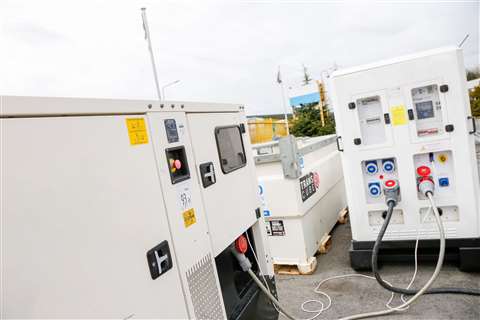 Tom Allen, Head of Product Development at Algeco UK Hire, said: "...Offering more environmentally-friendly generators and helping customers reduce their C02 emissions is a priority for us.
"We have worked with ABird-Apex in the past, but this continued partnership, through our new generators, helps us push forward in the right direction, whilst still delivering high quality products and services."
He added, "I'm particularly pleased that in our new arrangement, more of our customers will benefit from the latest technology and hybrid solutions."