Algeco sells Target for $820m
By Murray Pollok16 November 2018
Modular space company Algeco is to sell its North American remote accommodations business, Target Lodging, to Platinum Eagle Acquisition Corp (PEAC). The price will be US$820 million, comprising $528 million in cash and $258 million in PEAC shares.
At the same time, Algeco's owner TDR Capital has sold its recently acquired Signor Lodging business to PEAC.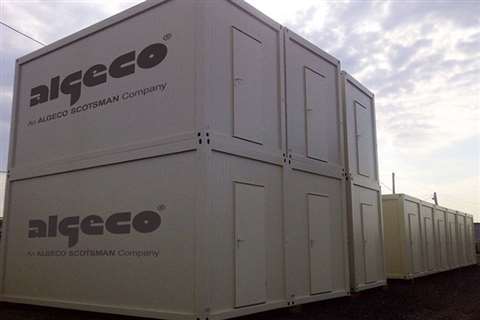 With the addition of Signor Lodging, Target Lodging will own or operates 22 sites in the US, with more than 13,000 beds.
PEAC is a publicly traded mergers and acquisitions vehicle created by Jeff Sagansky, who is its CEO. The business raised $325 million in an IPO in January this year.
Sagansky said; "This strategic business combination strengthens Target Lodging's ability to meet customers' needs through an unparalleled suite of vertically integrated solutions. It also amplifies Target Lodging's specialty rental financial model; powerful unit economics, long-term contracted revenues, high Adjusted EBITDA margins and strong free cash flow conversion.
"In addition, the merged entity should benefit from substantial revenue upside as we introduce complementary offerings to Signor's properties, build new communities, and expand into new end-markets."
Brad Archer, CEO of Target Lodging, said, "We are thrilled to combine the assets of Signor with ours and the significant capital resources of Platinum Eagle. These transactions will create a powerful platform and enhance our financial flexibility to accelerate growth.
"We look forward to growing our customer base, building new facilities, and further integrating our culinary and managed services across our network. We have already begun to realize meaningful synergies through our existing agreement with Signor."
Andrew Tyler, Algeco's CEO, said; "This sale captures significant value for Algeco and allows Algeco to continue a theme of geographic simplification that we began in late 2017 with the sale of Williams Scotsman, allowing us to focus on our core businesses."
Algeco, based in London, operates in 24 countries with approximately 241,000 modular space and portable storage units. The company operates as Algeco in Europe, Elliott in the United Kingdom, Ausco in Australia, Portacom in New Zealand, and Algeco Chengdong in China.