ALH Conference: Karin Nars on workplace inclusion
By Lindsey Anderson06 July 2022
"I strongly believe that sustainability is not just about carbon footprint and climate disaster," Karin Nars told ALH. "It must have a social dimension if we want to bring people together in a meaningful way."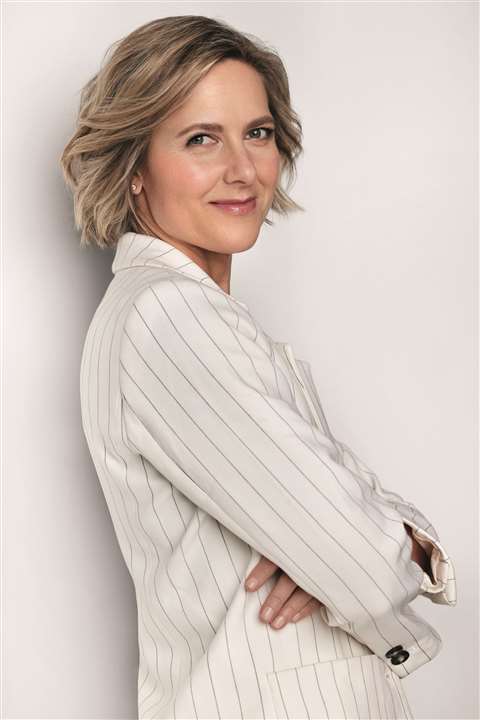 Nars, who is managing director of Finland-based MEWP manufacturer Dinolift and first woman to be appointed president of the International Powered Access Federation (IPAF,) will discuss how sustaining social inclusion in the workplace is of utmost importance during the ALH Conference, Sept. 29 in Chicago.
Nars will talk about the different cultural and practical realities she has observed in Northern Europe and how they have led to forms of social inclusion that improve occupational safety, workplace well-being and business performance. She will also explore how committing to a richer and deeper understanding of the self in the workplace can boost and enrich the performance of teams in unexpected ways.
"Excluding people from a shared goal is bad for business and bad for safety," Nars said. "And if we tell a person or a group of people that they are not taken seriously, how can we expect them to take safety and sustainability seriously?"
As the first female president of IPAF, Nars has a rich depth of experience that she brings to the role, having joined the IPAF council in 2010 almost a decade after her father, Lasse Godenhielm, ended his stint as president in 2001.
Nars has two primary goals: to make the industry more welcoming to women and to enhance IPAF membership in her home Nordic region.
"I am the first woman to hold this position, therefore it's an honor and an obligation to promote equal rights for women and opportunities for women in our industry," Nars said.
As she pointed out to sister publication Access International, the level of gender equality is very different across the access industry's global markets, which makes spreading the message a greater challenge in some parts of the world. "But," Nars added, "I want to raise awareness and provide examples of woman who are in leading positions in the industry wherever possible, to highlight the options.
"Young people, who are choosing their careers, are always looking at what role models there are out there and if a young woman only sees a bunch of guys in suits, it does not resonate with them and it creates an extra hurdle.
"It's a case of highlighting career paths and removing those hurdles."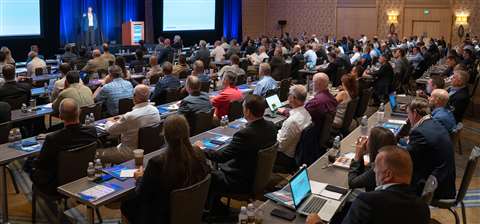 To sit in on Nars' presentation, register now for the ALH Conference. Attendees will also hear from Herc Rentals' President and CEO Larry Silber, S&P Global Market Intelligence Director – Construction Scott Hazelton, Wika Mobile Controls Business Development Manager Steve Stine, Equipment Safety Systems' Global Business Development Manager Andrew Delahunt and more.
Two-day access and rental event
The ALH Conference is thrilled to be back in-person following the last few years of virtual meetings and conferences. To offer the industry as much valuable information as possible, ALH has partnered with the International Powered Access Federation (IPAF) to provide two, back-to-back days of education, networking and presentations geared specifically toward the access and rental industries.
Set for September 28 at the Hyatt Regency O'Hare Hotel, IPAF's Innovate event aims to develop potential solutions to improve the safe and effective use of mobile elevating work platforms (MEWPs.) At the event, industry stakeholders work together in small groups to create achievable solutions which could positively impact the issue at hand. Following the day's workshop, IPAF will host a networking reception from 6 p.m. - 8 p.m. at the Hyatt's Ventenas Penthouse. The event is limited to a total of 100 attendees, and registration costs $149. For more information, visit Innovate's website here.
The next morning, Sept. 29, the ALH Conference will kick off at 8 a.m. Immediately following the Conference, a drinks networking reception will be held for attendees to wind down, catch-up with colleagues and forge new relationships. For more information and to register, click here.
The ALH Conference is created and organized by Access, Lift & Handlers and KHL Group. We would like to thank Silver Sponsors Skyjack and WIKA Mobile Control and Supporting Sponsors DPL Telematics, Point of Rental Software, Ruthmann Reachmaster, Easybook Training and Lawsons Global Recruitment.