ALH-T30 Telehandlers 2019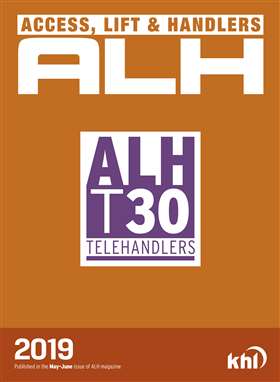 There has been plenty of action across the North American rental industry over the last year. Acquisitions and bolt-ons are propelling businesses and overall construction work remains steady. The TELEHANDLER30 backs this up with outstanding growth for 2019 at 20.19 percent from last year's 64,543 units to this year's 77,576. The top five companies make up the largest chunk of the T30, with 66,494 units representing the big players; this showcases CapEx spend and acquired fleets that toppled the entire T30 last year.
For the most part, there aren't major surprises or ranking upsets on the TELEHANDLER30 this year. United Rentals sits at the top with 31,420 units in its fleet, a 25.5 percent increase over last year. The company recently reported a good start to 2019, with rental revenue rising by 23 percent to a first-quarter record of $1.8 billion. This represents a 7.2 percent year-on-year increase.
Supporting documents
Click links below to download and view individual files.