Alimak chooses Bauma China for hoist launch
By Euan Youdale19 November 2020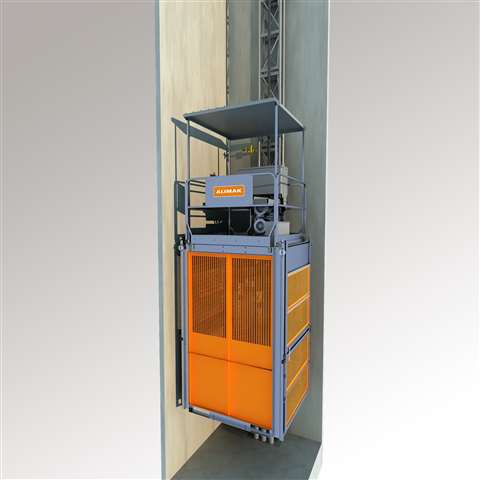 Alimak will launch a new construction hoist at Bauma China, taking place in Shanghai 24-27 November.
The Alimak LSH is designed for use inside elevator shafts during building construction, can reach the highest floors.
Adding an extra hoist inside a building's elevator shaft is ideal for transporting workers when outside space is restricted, or when additional capacity is required. The hoist has an internal size of 1.8m x 1.5m and is 2.8m in height. The hoist car can transport multiple workers or goods up to 2,000km.
According to Alimak, the LSH has several advantages over traditional traction jump-lifts. The hoist unit is easily installed inside the elevator shaft by tower crane and takes half the time of a traction jump-lift.
As a building reaches high levels, the elevator height must be extended. Using rack and pinion technology and without the need for a counterweight, jumping the LSH is twice as fast and more cost-efficient than a traditional jump-lift.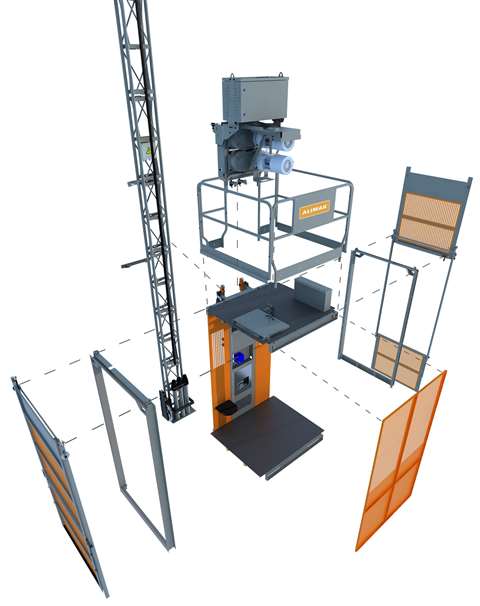 The rack and pinion set up means there is no need for a bulky machine room or heavy steel beams for fixing suspension wires at the top. Traction solutions cannot reach such high levels and are unable to support concrete work at the top of a site.
Before the LSH is dismantled it can be used to support the installation of elevator guide rails inside the shaft. It can then easily be dismantled by tower crane upon completion of the construction work if the shaft is still open at the top. The bolted design of the hoist allows for easy dismantling and removal when the shaft is already closed.
There are also safety rails and fall protection on the roof. In addition, the LSH is equipped with a large stainless-steel display control panel. The user-friendly 7 inch touchscreen has protective glass and IP54 ingress protection, while the intelligent hoist monitoring system delivers real-time hoist status information.
Engineered and manufactured in China, the new construction hoist for elevator shafts will be launched at Alimak's stand (E2.859) and will be ready to order at Bauma China.