Alimak re-brands
By Euan Youdale01 October 2018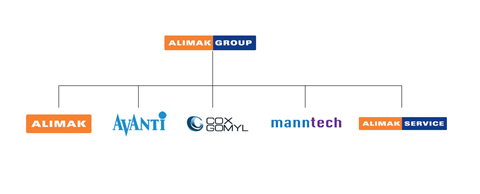 Following the merger of Alimak and Hek in 2001, the Swedish vertical access solutions giant has operated under the brand Alimak Hek.
To streamline the communication towards its customers, all the product lines within Construction, General Industry and Oil & Gas will be named and labelled Alimak. Consequently, the Hek products, representing transport platforms and mast climbing platforms, and the Heis-Tek products, including traction elevators for offshore operations, will all be rebranded to Alimak.
Further additions to the Group also affect the branding. The acquisitions of CoxGomyl, Manntech and Avanti at the end of 2016 meant that Alimak Group, Alimak's parent company, doubled in size and extended the product portfolio, to also offer end-to-end facade access solutions and service lift systems for wind turbine towers. All sales offices will now be rebranded as Alimak Group, while factories will retain the name of brands that they produce.
Meanwhile, the Alimak Group brands; Alimak, Avanti, CoxGomyl and Manntech are launching a joint global organisation under the name Alimak Service to provide product and customer support services to the owners and users of Alimak Group products and vertical access equipment. With service support centres in 100 countries and 700 employees, Alimak Service will provide a full range of service, parts and training solutions.
"Through Alimak Service, our customers will continue to receive the high-quality spare parts and services of the brands that they have come to expect, but with the added benefits of an increased geographical footprint, added capabilities and even more timely support," said Tormod Gunleiksrud, CEO of Alimak Group.
The change will apply across the full range of Alimak products and come into effect gradually, starting October 1st, 2018.