Alimak to acquire Tractel
By Lindsey Anderson02 August 2022
Alimak Group has entered into an agreement to acquire Tractel, a global provider of work at height products and safety systems, for $510 million in cash.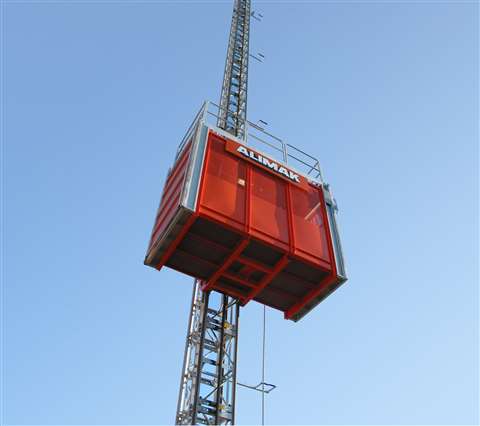 Tractel, which was established more than 70 years ago, had full-year revenues of $205 million, a 7 percent increase year-over-year. The combined businesses will bring in total revenues of around will have revenues of around $591.5 million.
"This transformational acquisition underlines Alimak Group´s profitable growth strategy and ambition to expand our global market presence," said Ole Kristian Jødahl, CEO Alimak Group. "We have followed Tractel for a long period and know that it is a growing and highly profitable quality company that shares our values. The combination offers significant commercial synergies and growth opportunities, including a substantially wider customer base, an expanded product portfolio and a strengthened global service organization. We are convinced that this transformational acquisition will create significant shareholder value over time via higher revenue growth and improved profitability."
Funding for the acquisition will come from Svenska Handelsbanken via a long-term $306 million loan, which Alimak said will be repaid with the proceeds from a new share issue for Alimak shareholders. 
Tractel's temporary access business, including its Scanclimber brand, will strengthen Alimak's construction solutions portfolio as well its presence in both the wind sector and facade access, the company said. Both firms currently serve construction and rental customers.
Alimak Group said the combined group will offer both construction and rental customers a complete portfolio of solutions and a global service organization that will be able to assist customers globally by optimizing total cost of ownership.
Tractel has manufacturing facilities in Europe (France, Germany, Poland, Spain), the U.S. (Minneapolis, Houston), Canada (Toronto, Montreal), China (Shanghai), Singapore and Turkey. Under the deal, Tractel will remain operating under its existing brands and be listed as a new division within Alimak Group.