Almajdouie delivers cold boxes to Saudi Arabia
By Laura Hatton28 May 2014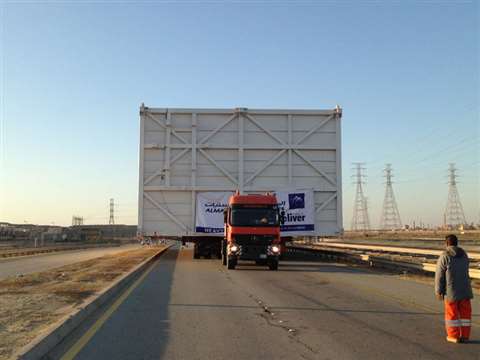 Almajdouie Logistics Company completed the transport of cold boxes from Germany to an industrial gas plant in Saudi Arabia.
The cold boxes weighed 358 tonnes each and measured 31.19 x 13.9 x 9.5 metres. On arrival at Jubail Industrial Port in Saudi Arabia the cargo was jacked down onto a 36 axle hydraulic trailer using specially designed beams and stools.
Challenges during the transport of the cargo to the plant included narrow and winding roads. To avoid a narrow two way road inside port, the team used an alternative route away from the main traffic.