APEX 2017 preview
By Euan Youdale28 February 2017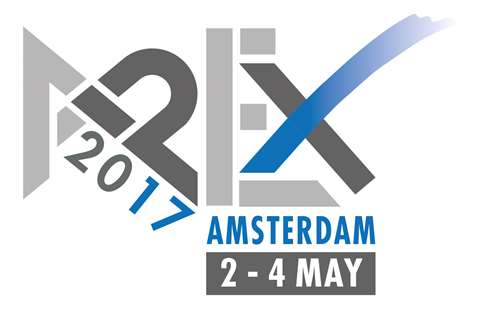 The final stands for APEX have been sold, meaning 85 companies have booked for the ninth edition of the show, which promises to be one of the most successful in the event's history.
It takes place on 2-4 May, 2017, at the RAI exhibition centre in Amsterdam, The Netherlands.
Almost all the top manufacturers of access equipment will be present at APEX, including a wide variety of products, such as self-propelled machines, vehicle mounted platforms, hoists and mast climbers, low level platforms and access towers. There will also be used equipment specialists, rental software companies and other suppliers of ancillary products and services.
Apart from producers from the established markets, eight Chinese aerial platform manufacturers are also attending, which is a record for APEX and indicative of the recent growth in the Chinese aerial platform market.
The show is supported by Access International and the International Powered Access Federation (IPAF) and is organised by Industrial Promotions International BV (IPI).
Product launches
Expect a considerable number of launches at the show, with perhaps the biggest talking point being JCB's presence with its new range of access equipment. Not to arouse suspicion concerning its plans to enter the sector, the manufacturer's stand was booked in the International Rental Exhibition (IRE), which is taking place next to APEX, at the same time, although it is placed in a prominent position between the two. (See Manufacturing news, starting on page 10).
There are a few details emerging at this early stage about launches at the show, including from CTE, which will reveal its new truck mounted platform, the CTE MP 32.19, representing a world premiere. Specification and features will be announced nearer to the time. Also on display will be CTE's existing flagship product, the 27 m working height B-Lift 27.
From Co.me.t, the new 12 m working height Xiraffe is the result of combining a compact all terrain vehicle and a platform. It is designed for working in tropical or extreme off-road conditions to minimise compaction of soft soil and delicate root systems. Outreach is 4 m, while basket capacity is 120kg. Co.me.t will also launch the Solar, a truck mounted platform with a basket capacity of 400kg with a 3.5 m x 1.9 m basket size.
Fellow Italian manufacturer Palazzani, in the tracked platform sector, will show a completely new product too, this time in its Palift range, although no details will be revealed ahead of the show.
Genius Scissor will expand its aluminum People Lift Mak1 range at the show, from the all-electric Mak1 Baby, a 3.5m working height, 70 kg push-around, manually raised and lowered to the brand new Mak1 Predator with 5 m working height, designed to climb and work on stairs on special rubber tracks. All models are made up of aluminum, therefore ultralight, and it is possible to remove the guardrails making them even smaller and easy to transport.
Haulotte will be presenting its 28m working height HT28 RTJ O rough terrain telescopic boom for the first time in Europe. See more about this product in the China feature in the AI March-April 2017 issue, starting on page 30.
And, to give an example of the array of equipment at the show, ATN says will have examples from its whole range, including the Zebra 16 Stab articulating boom with automatic stabilisers; The Piaf 1010 vertical mast boom on tracks; the Mygale 23, a 22.85m working height track mount; the new Piaf 12E electric drive mast; and the CX15 diesel scissor.
Tony Kenter, managing director of IPI, said, "It is very pleasing to completely sell out APEX 2017. Visitors also have the benefit of free access to the adjoining International Rental Exhibition (IRE), also sold out."
Almac will launch its new Bibi 1090-BL EVO at APEX. It is the manufacturer's latest new bi-levelling crawler scissor lift with a 10m working height. The machine will also be presented during Conexpo in Las Vegas, for the North America market. The new 10m working height machine will be available in three different versions to satisfy a range of needs. Total weight is 2830kg, with a double thermic Honda engine or diesel Hatz and 220V electric engine. width is 1.45m and the machine comes with standard automatic levelling.
It will retain its compact dimension and offer its bi-levelling undercarriage for uneven surfaces up to 20° longitudinal, and 14° lateral. Other products from Almac are two stabilised machines for working on the slopes, available on crawlers and stabilisers - the same same concept as the existing BIBI 850-HE. These new models will be 12m and 14m working height, offer very low weight and compact dimensions. Almac will also show the BIBI 850-HE and BIBI 870-BL EVO that were presented at Bauma in Munich last year. Other products from its range will also be on the stand.
Trailer launch
Omme Lift will present new compact trailer lifts, the 1300 EB and 1700 EXB, plus a new articulated track mounted hybrid, the 18.40 RXBD.
The 1300E and 1300EB are identical apart from their power sources. Standard features include hydraulic stabilisers and 2-step dual controls to ground and basket. Design features include a basket mounting that forms a fly boom at the top boom section and gives increased outreach over roof edges or other obstacles. The1300E is 230 V mains powered and is especially suited where continuous or extended operation is required. The 1300EB is powered by a heavy duty (24V/139Ah/5h) battery pack with built in charger capable of charging the batteries while the platform is in use. Type 1300EB is especially suited for jobs, without mains access.
The 16.8m 1700 EX is powered by an electric motor connected to 230 V mains and is especially suitable where continuous operation is required. The 1700 EXB is powered by a heavy duty battery pack. Operation is possible independently of 230 V mains connection. The low centre of gravity provides a secure transport.
Another Omme product on show, the 18.25m working height 18.40 RXJ, has an articulating riser system working in a straight vertical line providing maximum up and over outreach. The compact dimensions are designed for optimum manoeuvrability in confined spaces. Simple and intuitive controls make operator instruction easy and work quicker.
A true hybrid engine and battery power with automatic re-charge of the battery pack when the engine is on is also a feature. Rothlehner will tbe at the show with the Denka Lift brand of trailer mounts. The DL30 is the flagship of the range, being the world's tallest trailer mounted platform with a working height of 30 m, and 3500 kg total weight. Since Rothlehner acquired the assets and the rights of the brand it has concentrated on improvements to the existing models. For example, the revised DL30, launched at Bauma 2016, include stronger and faster wheel drive, more powerful battery drive system and new intelligent TT control system with an error display. The manufacturer's DL25 model has also been updated with the same features.
Multitel Pagliero will be present with, among other models, truck mounted platforms on 3.5 tonne GVW trucks. The MJ 226 is an articulated unit with extendible jib and entirely made of aluminium, with a 22.6 m working height and 12.4 m outreach. It is possible to work with the 250 kg load capacity below ground level. The MT 204 telescopic will also be there, with the same features and a working height of 20.5 m and a 14.3 m outreach, plus basket capacity of 300 kg. Another truck mount at the show will be the MJ 201 S articulated model, again aluminium with an extendible jib and useable below ground level. This time working height is 20.1 m, while outreach is 8.6 m. A notable feature being jib articulation of 160° to the main boom.
Bronto Skylift will exhibit its 70 m working height S70XR truck mount, with an outreach of 36 m and a maximum capacity of 600 kg. Overall length of the machine is less than 12 m, allowing it to have EU Whole Vehicle Type Approval. The unit is equipped with a rotating camera cage, an extendable cage with a camera pod and a lighting rig. Also included are the latest Bronto+ control system, remote controls and a 1100 kg boom mounted winch. All Bronto units can be combined with a large quantity of options to customise the unit for different needs. All units come with two lifting cylinders, for optimum safety.
European needs
Oil & Steel will show a range of its truck and track mounted products. The Scorpion 2112 J is designed for difficult working conditions such as restricted spaces or low spread area on a road. The Scorpion 2112J can reach a working height of 21 m, with a reach of 12 m (with 120 kg) and 10 m (with 230 kg). It is available with automatic stabilisation from the basket. The Snake 2010 Plus H, also on show, is lightweight and compact and is installed on a short wheelbase of 3750 mm and has a length of 6925 mm. Equipped with front extendable stabilisers with H outriggers, it can operate with maximum flexibility in tight spaces. It can be stabilised with only one outrigger opened.
Also on show will be the tracked platform Octopus line, characterised with double pantograph boom. For example, the Octopus 14 is available in two versions: capacity up to 200 kg without any restriction of movement; and capacity up to 200 kg, with jib opening restriction. Capacity goes up to 120 kg with full movement allowed to the jib. The Octopus 14 will also be there.
Genie will be concentrating on industry needs for increased lift capacities, as well as power systems that respond to the increasingly environment-conscious European market. On display will be several new Xtra Capacity (XC) booms, the hybrid Genie Z-60/37FE fuel-electric articulating boom, the all-electric Genie Z-33/18 articulating boom and a compact Genie GTH telehandler. As part of the growing Genie Xtra Capacity range, these new XC models provide the ability to work with up to an unrestricted 300 kg (660 pound) capacity, or a restricted 454 kg (1000 pound) capacity, while still leaving room for tools and jobsite materials.
According to the manufacturer, new features of the Genie XC design include a new mini XChassis system, a new hydraulic telescoping Jib-Extend design, new low maintenance load sense cell technology that monitors the weight on the platform and disables function if the load exceeds the platform load limit. Fast lift speeds and a standard 2.44 m (8 ft) tri-entry platform with side-swing gate are also notable featues, says Genie.
The Genie Z-60/37FE boom is equipped with high-efficiency three-phase AC electric drive motors, an AC motor generator and a 18.5kW Kubota engine, the hybrid Genie Z-60/37FE boom combines the power and durability of a diesel machine and the quiet, clean efficiency of electric units leading to greater application possibilities and therefore high utilisation rates, says the company.
The Genie Z-33/18 boom is a simple, robust electric unit adapted to indoor and outdoor operation. Powered by an efficient three-phase AC electric drive system, the Genie Z-33/18 boom provides the ability to perform a full day's work both indoors and out on a single battery charge. Weighing just 3.640 kg (8025 pounds) which is nearly 1.5 kg (3306 pounds).
Support teams
Moba Mobile Automation will take the opportunity to present its new products for aerial work platforms, and mobile cranes. The new CAN Wifi Gateway enables the user to connect to their smartphone to provide remote access for the support team.
As soon as a connection to the Cloud is established, the support team can start their work, remotely checking the configuration or updating the software on the machine. This provides the possibility to reduce downtime due to real-time support on the spot. This is designed not only to save time for the operator but also provides OEMs with the opportunity to expand their service by reducing response times to support requests.
Also on Moba's stand will be the End of Line Tool. It allows a connection between a computer andn the automation system allowing settings and parameters to easily be accessed and adjusted. Another highlight on the stand will be the modular control panel (MCP) for aerial work platforms.
Spring has been manufacturing and installing LMI systems and electronic components for industrial vehicles since 1995. A new product at APEX will be the Traffic Light, an external visual and acoustic signal, in CANopen. This sensor, installed in the external part of the vehicle, allows the user to control tilting, stabilisation and the loaded weight in real time during operation. As a member of CiA (CAN in Automation), an international association that develops CAN bus technology, Spring says the Traffic Light is universal and can be installed on a range of industrial vehicles, such as aerial work platforms, hydraulic cranes, excavators, trucks and loaders, to name a few.
The signal is equipped with 120 green, yellow and red LED 360° lighting and a buzzer. It can provide flashing light, light on, intermittent buzzer and continuous buzzer.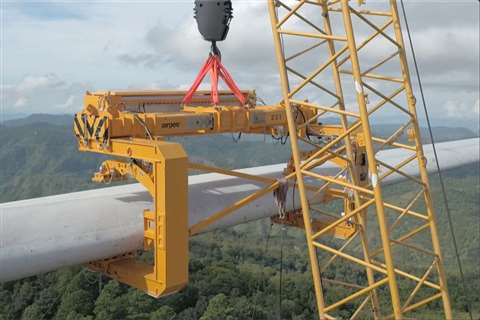 The Crosby Group has acquired the Spanish company to expand its technology solutions portfolio
As the pandemic further exacerbates problems finding good new employees, how can employers fill vacancies? 
Jay Sugar rejoins parent company Custom Equipment as president and CEO, following a brief stint in 2019 
Bright future for construction but supply chain challenges and worker shortages to get worse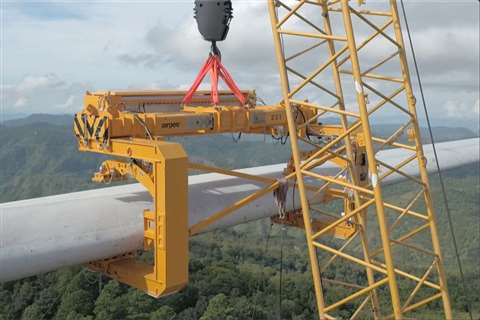 The Crosby Group has acquired the Spanish company to expand its technology solutions portfolio
Despite the pandemic causing supply chain issues within the construction sector, most US metro areas saw an increase in construction jobs