APEX draws nearer
By Euan Youdale06 August 2013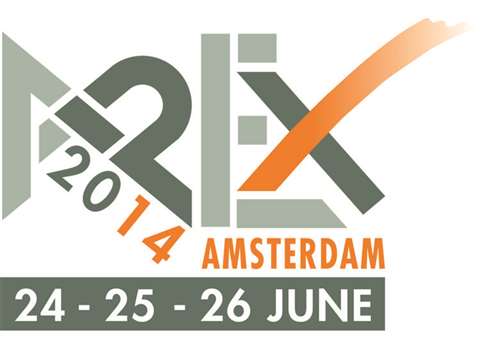 The eighth APEX aerial platform exhibition will be held in Amsterdam, the Netherlands, on 24-26 June 2014.
It will be moving away from its long-time home in Maastricht to the Amsterdam RAI exhibition centre with new dates, which organisers said would boost visitor numbers and increase the show's international appeal.
Amsterdam RAI is the city's largest showground and one of Europe's best known exhibition spaces. As well as being a world class exhibition centre it will also benefit APEX by offering a larger outside exhibition area than the previous venue in Maastricht.
All previous seven shows – the first was in 1996 – have been held in Maastricht in mid-September. The new June dates mean that the show will be held well before the onset of summer holidays.
In addition, the switch to June will allow APEX to be held concurrently with the International Rental Exhibition (IRE) and the European Rental Association (ERA) annual convention, which will also take place at Amsterdam RAI.
Tony Kenter, managing director of APEX organiser Industrial Promotions International (IPI), said, "Maastricht served us well as a venue in the past, but it was widely recognised that the change to Amsterdam will make APEX a much more accessible event for visitors throughout Europe and worldwide."
The International Powered Access Federation (IPAF) is the official supporter of the show. KHL Group and Access International magazine are official sponsors of the event.
Tim Whiteman, chief executive officer of IPAF, added, "IPAF is delighted that the growth and success of APEX means that the powered access industry's specialist exhibition is moving to a larger and more accessible location in Amsterdam."
APEX and IRE will be held in adjoining halls at the exhibition centre, with visitors to APEX having free access to IRE, and vice versa. APEX will benefit from increased visitors numbers from both the ERA convention and IRE, which attract many of Europe's biggest rental companies.
For more information see the exhibition website: www.apexshow.com