Arcomet and Vest Kran in joint venture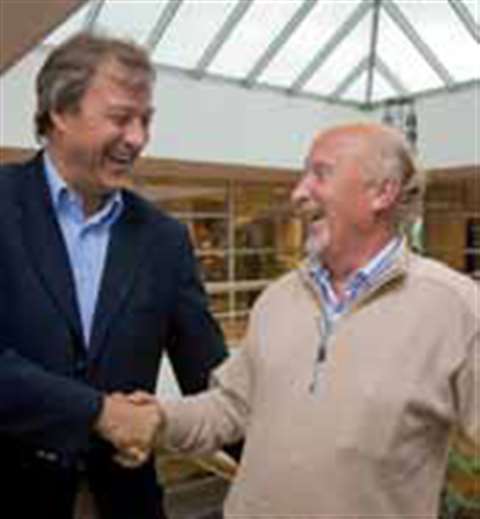 Vest Kran Arcomet AS is a new joint venture company set up to rent and sell tower cranes in Scandinavia.
It is a 50-50 holding between Norway-based mobile crane rental house Vest Kran and Belgium-based international tower crane rental, sales and manufacturing operation, Arcomet. The deal included a shareholding agreement of 𔘈 500,000 at the financial start of Vest Kran Arcomet AS. The operation became official in October 2007 but the first cranes were delivered in August.
Infrastructure and commercial construction is at an all-time high in Scandinavia. The new company is positioned to service the demand for tower crane rental, sales and service across the region. Main target customers are national construction companies, followed by a focus on smaller enterprises.
The first crane was a Terex Comedil CBR 40 self erecting tower crane, delivered to a national construction contractor based in Bergen. Terex Comedil CBR self erectors, the flat top CTT181 and 16 tonne capacity CTT331 models are first in the rental fleet. Six cranes have been erected for a job over the winter.
Rolf Andersen, CEO of the new company based at the Vest Kran headquarters in Bergen, said that "Vest Kran Arcomet is going to be a major player in Scandinavia." At press time one person was employed full time at VKA and several others were being recruited. Assistance was being given by people for erection and dismantling from Arcomet in Belgium and by skilled mechanics from Vest Kran.
Erection and dismantling needs of the VKA tower cranes will be covered by the Vest Kran fleet of more than 40 mobile cranes and its workforce of more than 100. Transporting the cranes on the local twisty narrow roads, especially in Scandinavia's harsh winter conditions, is made easier by the experience of Vest Kran employees.
The forecast is that the majority of the company's revenue will be from tower crane rental rather than new equipment or spare parts and service sales. Asked about VKA's area of operation, Rolf Andersen commented, "In the first couple of years we find it most natural to focus on the domestic market in Norway but will, of course, look into new areas when the capacity is there. Arcomet in Germany has a fleet of 22 tower cranes on a project to build 54 km of road in the southern part of Norway that will be included in the Norwegian division for maintenance and service."