Ashtead grows Canadian footprint
By Thomas Allen10 December 2019
Sunbelt Canada is in a 'growth phase', with the company announcing the acquisition of William F White (WFW), while uncertainty in the UK continues to be a drag on A-Plant's performance, according to Ashtead's latest financial results.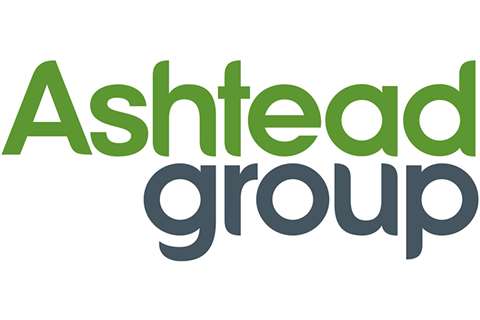 In line with plans to expand the company's network in Canada, WFW was recently bought for £136 million. WFW provides equipment, services and studio facilities to the film and television industry.
Rental revenues at Sunbelt Canada were up 21% in the first half of the year, reflecting recent acquisitions – though not the WFW acquisition, since it took place after the end of the period – while on an organic basis they grew by 11%.
In total, Ashtead spent £231 million on 11 bolt-on acquisitions in the first half of the year, which added 50 locations to the group. This compares to £362 million spent in the same period last year.
Ashtead's overall rental revenues were up 13% in the first half of the year, reaching £2 billion, while its EBITDA (earnings before interest, taxes, depreciation and amortisation) increased by 11% to £1.3 billion.
The group's gross capital expenditure in the first half was marginally down on the previous year but still high at £1 billion. The original purchase value of the company's fleet now stands at £9 billion.
Looking to the full year, Ashtead expects its total capital expenditure to be towards the lower end of the forecast range of between £1.4 and £1.6 billion.
While Ashtead's North American businesses enjoyed a good performance in the first half of the year – especially Sunbelt US – A-Plant suffered from weakness in the UK market.
A-Plant's rental revenues were down 2%, at £187 million, reflecting a 3% reduction in fleet on rent, partly offset by a better yield.
Its total revenues were bolstered by used equipment sales as the firm defleeted, causing total revenues to rise by 2%. The focus in the UK is now on operational efficiency and improving returns.
With regard to Sunbelt US and Sunbelt Canada, Chief Executive Brendan Horgan said, "Our North American end markets remain strong and we continue to execute well on our strategy of organic growth supplemented by targeted bolt-on acquisitions."
In the first half of the year, Sunbelt US saw its rental revenue growth outpace the market at 15%, driven by higher utilisation rates. Also, the company added 44 new depots to its network, more than half of which were specialty locations.
Looking ahead, Horgan said, "Except for the UK and a currency headwind, we expect results to be in line with our expectations and the board continues to look to the medium term with confidence."