Assystem reports strong half-year growth
By Mike Hayes31 July 2019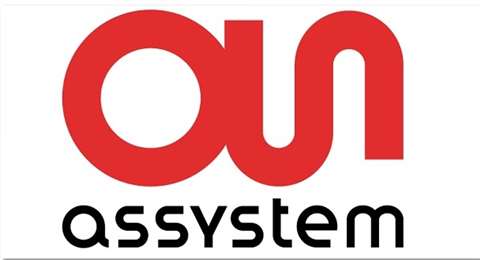 Nuclear engineering organisation Assystem today announced its financial results for the first half of 2019, confirming a rise of 14.1% in the group's consolidated revenue.
Revenue from the Paris-based company's energy and infrastructure division revenue rose to €219.9 million for the first half of the year, compared with €189.1 million for the same period in 2018 – a 16.3% rise.
Assystem saw a 23.7% rise in revenue from its nuclear activities, saying the sector was buoyant, with growth due primarily to demand for engineering services from key clients.
The company also highlighted the acceleration of its nuclear activities in the Middle East and Turkey, where year-on-year revenue growth came to €13.1 million.
Assystem's Energy Transition and Infrastructure division generated revenue of €70.8 million for the company in the first half of the year, rising 3.3%, from €68.5 million during the same period in 2018.
The company's Radicon subsidiary, based in Saudi Arabia, also reported solid growth in its building infrastructure activities, as well as its life sciences business.
The Assystem group has announced it is now targeting consolidated full-year revenue for 2019 of at least €500 million.
This target includes the impact of its acquisition of nuclear engineering firm ASCO, which it undertook in July this year.