Athens' €8bn smart city a step closer
By Mike Hayes16 August 2022
Lamda Development has announced the global launch of its huge sustainably-built urban regeneration project on the outskirts of Athens, with the opening of The Ellinikon Experience Centre.
The real estate developer's new centre gives an overview of the entire development as a 1:625 scale model – the largest of its kind in the world.
The proposed €7.9 billion Ellinikon city project represents the largest private investment in Greece and the largest urban regeneration undertaking anywhere in Europe.
Set on the site of the former Athens International Airport, the completed development will be three times the size of Monaco, and will be constructed in phases; the first, including a residential tower is set to open in 2025, followed by a sports complex, marina and the initial elements of the city's transportation system.
According to Lamda, up to 75,000 jobs could be created by the development "during its maturity".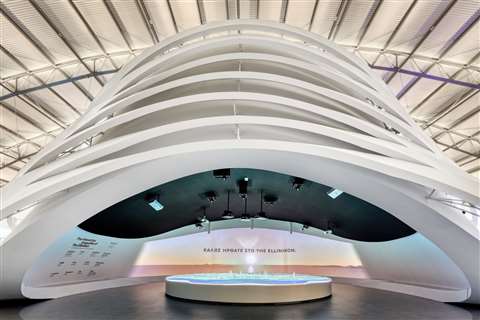 The Ellinikon experience
The new visitor centre, established in one of the former airport hangars, details the five primary elements of the proposed city and offers visitors a chance to see the entirety of the project, via the largest interactive miniature model ever built in Greece.
The model includes more than 25,000 individual pieces – demonstrating The Ellinikon's green spaces, coastal lifestyle and infrastructure projects, as well as details such as cycle paths and individual streets.
One element, Living the Future, demonstrates technologies and infrastructures including the transportation network that, according to Lamda, will make every element of the city accessible within 15 minutes.
The project includes the construction of bioclimatic architecture, with green facades providing thermal insulation, carbon dioxide reduction, and air purification.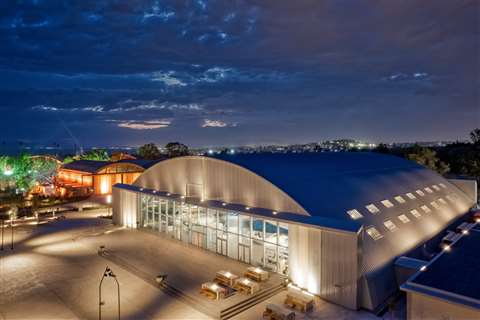 Along the coastline, water level sensors will be installed with the aim of preventing flooding, as well as promoting coastal resilience.
The centre includes interactive experiences, where visitors can learn about the creation of Europe's largest coastal park, set to incorporate some two million m2 of green space.
Ellinikon park... and ride
The Ellinikon Park will include 50km of cycle and pedestrian pathways and will incorporate technologies including augmented reality navigation and smart energy systems.
A virtual cruise also details the rejuvenated 3.5km coastline and marina area, with a 1km-long public beach.
Lamda Development's CEO, Odisseas Athanasiou, said, "Lamda Development is bringing to life a new city that places Greece prominently at the forefront of smart living, sustainability, and innovation that lifts up communities and citizens.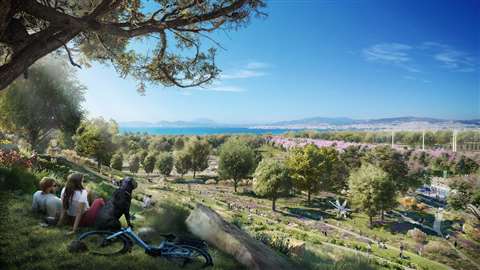 "The Ellinikon city reflects a new paradigm of living, working, and enjoying life by the sea.
"The Ellinikon Experience Centre showcases a project with global impact that will also generate tremendous investment value and create thousands of jobs for the Greek economy. The Experience Centre is an inspiring symbol of what's to come for Greece and the world."
Construction of the first phase of The Ellinikon is expected to start next year, with GEK Terna selected to be the main contractor and the joint venture Mace Jacobs also working on the project.