Atlas Copco achieves record margin
By Chris Sleight02 February 2011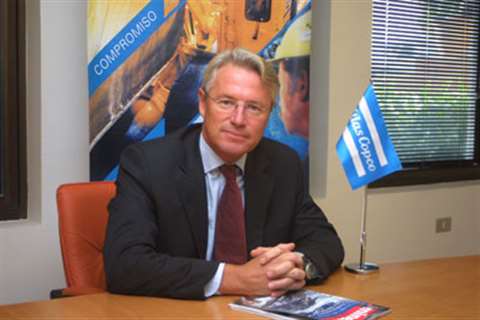 Sales at Atlas Copco's Construction and Mining Technique (CMT) division were up +13% in 2010 to SEK 29.2 billion (US$ 4.56 billion). The division's operating profit rose +515 to SEK 5.24 billion (US$ 821 million), while the order intake for the year was +42% higher than in 2009, at SEK 33.4 billion (US$ 33.4 billion).
The company said demand for construction equipment continued to improve in the final quarter of the year in most markets, with orders rising compared to a year ago. "Growth was particularly good in North and South America and in Asia. Asian sales were boosted by a large order for road construction equipment received in China," it said in a statement.
Figures for the fourth quarter of the year underlined this improvement, with revenues up +28% to SEK 8.17 billion (US$ 1.28 billion) and operating profits rising to US$ 1.64 billion (US$ 257 million). At 20.1%, Atlas Copco said this was the highest operating profit margin ever achieved by the CMT division. It added this was achieved through higher production volumes, efficiency improvements and price increases.