Atlas Copco launches battery gensets
Atlas Copco has launched the first two models in its new Zenergize range of energy storage systems.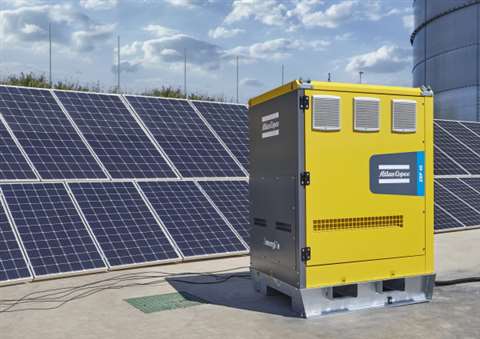 The ZBE and ZBP models can produce 15kVA and 45kVA of power, respectively, and have energy storage capacities of 45kWh. The manufacturer said the units are environmentally-friendly and have low cost of ownership.
The units' lithium-ion batteries can be charged in 1.5 hours by a conventional generator or a mains power source. The ZBE and ZBP models have zero CO2 emissions during operation and zero noise.
The Zenergize models can run on their own or in combination with generators to form a hybrid power supply, allowing contractors to reduce fuel consumption and owership costs.
Barbara Gregorio, Product Marketing Manager of Innovative Energies & Digital Solutions at Atlas Copco's Power and Flow Division, said, "The market is demanding cleaner energy and power sources, and electrification is a key technological trend for industrial machinery.
"Advances in lithium battery technology mean that we are now able to deliver a product with the high reliability that our customers have come to expect from us."