Ausa launches electric range and new look
By Euan Youdale08 November 2022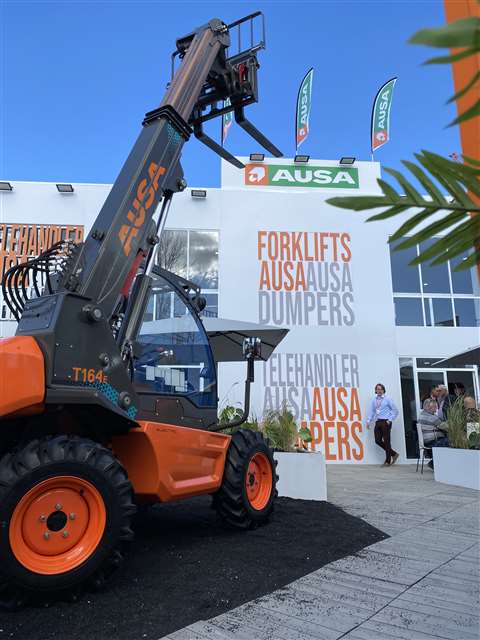 Ausa has launched a new range of electric vehicles, incorporating the D151AEG dumper and the T164E telescopic handler. The pair were launched at bauma, in Germany, last month. 
The D151AEG dumper is Ausa's first electric dumper with a 1,500kg payload. With compact dimensions, the unit is designed for working in small spaces offering good manoeuvrability.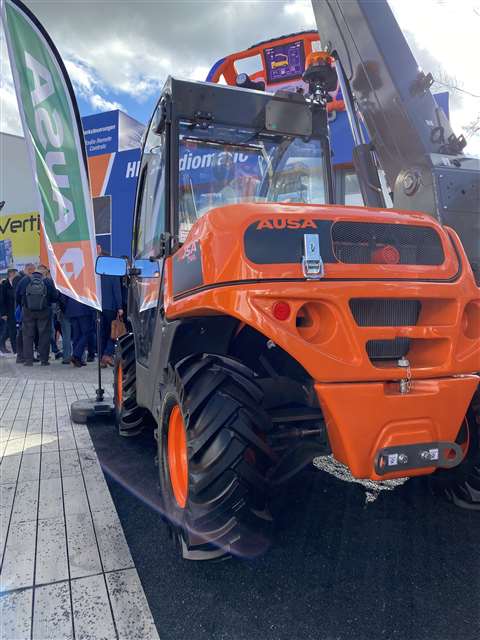 The T164E is also the company' first electric telescopic handler with a 1,600kg payload on the market. With its all-terrain capabilities and a maximum lifting height of 4m, it is ideal for working in emission-free spaces such as greenhouses, enclosed spaces and working at night, due to its minimal noise emissions.
Both models have been designed with an operating range of at least one full working day. The li-ion battery pack is managed electronically to offer maximum power in all-terrain conditions that match diesel vehicles. Also, when the accelerator is released, the electric motor reduces the speed instantaneously while the energy is regenerated, extending its range.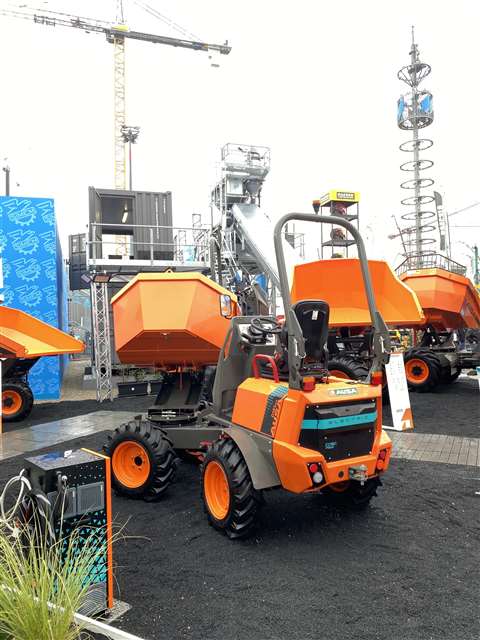 Along with the new products, Ausa presented its new look at Bauma. The new branding uses black to complement the corporate orange, thus reducing the overall visual load of the image, says the companty and enhancing the angular lines of its dumpers, all-terrain forklifts and telescopic handlers.