Avant UK's special celebration
Avant Tecno (UK), the east of England based subsidiary of Finnish compact loader manufacturer Avant Tecno, is celebrating 21 years of service on April 23 with some exciting new announcements for customers.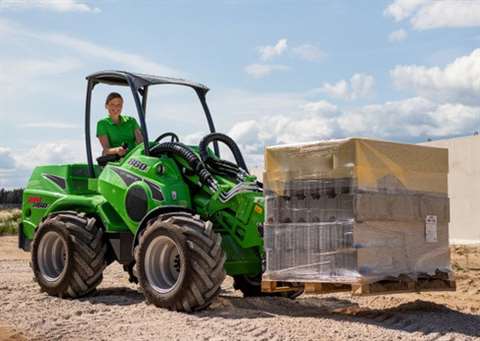 The company has added the most powerful machine to its 8 series range – the Avant 860i Stage V. The largest of the Avant loaders, although still compact, it benefits from a greater lifting capacity of 1,900 kg (4,188 lb), a greater reach of 3.5 m (11 ft 6 in), and a turbocharged Kohler KDI 1903 TCR 42 kW (57 hp) diesel engine.
The machine also complies with the latest emissions regulations and boasts many additional features to previous models, including an improved GT cabin with better visibility and usability.
"We wanted to mark our 21st birthday in the UK by giving something back to our loyal customer family who have supported Avant over the years," said managing director Raimo Ala-Korpi.
"Our team in Finland designed the 800 series in answer to customer demand for a more powerful loader yet still remaining versatile and compact. The first 860i loader was delivered to the UK last month and we have already pre-sold more than 20 of these models".