Awards shortlists - Innovation, Tools and Attachments
Today we are announcing the shortlists for the World Demolition Awards.
Here are the companies who made it to the last four of Manufacturer Innovation, Tools and Attachments.
Congratulations to the following nominees: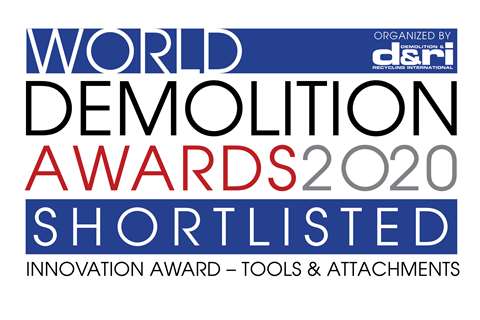 Bladecore (USA) – for its NiCore premium blade series for demolition shears
Demolition Resources Inc (USA) – for the "Simple Shim" solution to keep equipment running safely
Epiroc (Germany) – for the Hatcon (Hydraulic Attachment Tools Connectivity) fleet management system
Webster Technologies (United Kingdom) – for the Rockhit hydraulic breaker designed for carriers between 13 and 18 t.
The World Demolition Awards take place on Thursday 12 November and are organised by Demolition & Recycling International in co-operation with the European Demolition Association and the National Demolition Association of the USA.
The headline sponsor is Volvo Construction Equipment.
To register for the World Demolition Summit, please visit https://www.demolitionsummit.com/
Other categories announced so far
Innovation, Plant and Equipment