Bahrain depot expands AFI foothold
By Euan Youdale16 May 2017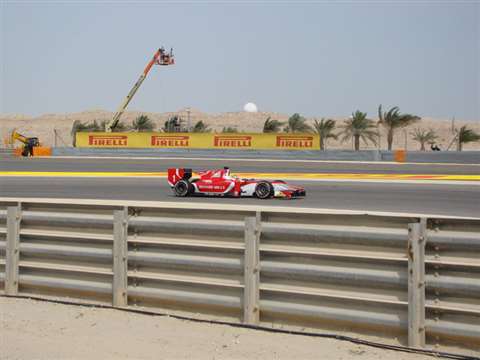 AFI group has opened a new depot in Bahrain to continue its expansion in the Middle East. The depot got off to a flying start supplying two Snorkel TB126J, a JLG 860SJ, a Snorkel TB85J and a Skyjack SJ86T for use at the recent Bahrain Grand Prix.
AFI started its operations, Access Rental Gulf, in the Middle East in 2008 opening a depot in Dubai, and has since grown with depots in Abu Dhabi, Dammam, Jeddah, Doha and now Bahrain. The rental fleet across these GCC countries is over 850 machines and AFI employs over 70 people in the region. Following the opening of the new Bahrain depot, AFI will increase the fleet to almost 900 machines, representing total investment in the region of $6m this year so far.
Headquartered in Wakefield, with depots across the UK, the group has seen strong revenue growth in both the UK and the Middle East in the first quarter of 2017, it says, as it continues to grow its customer base and expand its fleet to meet this demand. The group prides itself in not just offering equipment hire but also training.
David Shipman, chairman of AFI, commented, "The Middle East is a significant market for our industry and we are delighted to have reached another landmark in our strategy. We launched new depots in the Kingdom of Saudi Arabia and Qatar last year and the new Bahrain depot brings the total to six depots across four GCC countries.
"We are proud that our fleet was used for such a prestigious event as the recent Bahrain Grand Prix, which is testament to both the quality of our machinery and our outstanding level of customer service."