Balfour Beatty's short-term challenges
By Sandy Guthrie25 March 2015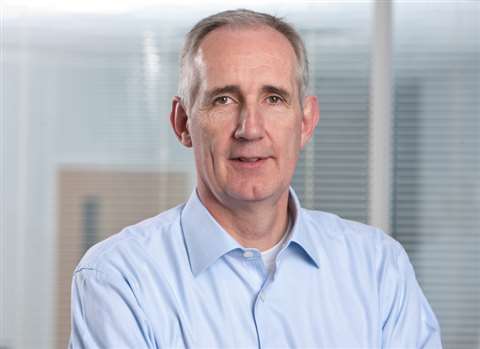 UK construction losses at infrastructure group Balfour Beatty have included a further £118 million (€160.28 million) write-down following an assessment of the existing risk provisions by the board.
The UK-based company had already announced a cut in forecast profits after a review by accountants KPMG.
However, Balfour Beatty's full-year results did show international construction revenues up 24% at constant exchange rates to £1.0 billion (€1.36 billion), predominantly as a result of a Hong Kong-based joint venture. Middle East construction showed underlying losses of £15 million (€20.38 million).
The board decided not to recommend a final dividend this year, which it said was "to ensure balance sheet strength is maintained".
The group reported that total revenue of £8.8 billion (€11.95 billion) was up 2% over the previous year at constant exchange rates, while the order book fell 7% to £11.4 billion (€15.49 billion).
Leo Quinn, the group chief executive who took up the position in January, said "Balfour Beatty is a global name built on the exceptional engineering skills of its people. This strength is evidenced by the continuing flow of landmark contracts across the group. The business model also balances Construction Services and Support Services with a successful investments business which will continue to create significant value."
He said that over the next two years, the group should work through "the severe legacy of problem construction projects". He said the group faced major short-term challenges "tackling the cultural change required to ensure these issues are behind us".
Self-help
He felt the key was that the group was determined to address this through self-help.
"Our transformation programme, Build to Last, is gaining rapid traction," he said, "and we are driving initial improvements of £200 million (€271.71 million) cash in, £100 million (€135.86 million) cost out over 24 months. In addition, our investments portfolio will provide the financial flexibility of both reliable income and the sale of maturing assets into a strong market.
"To maintain balance sheet strength throughout this period, we have already cancelled the share buyback and re-phased our pension fund payments with the support of the trustee. We have also decided not to recommend a final dividend this year, but expect to reinstate the dividend at an appropriate level by March 2016."
He said he remained convinced that all the group's operations could achieve industry-standard performance as markets improved.
"The real prize," said Quinn, "is a sustainable return to profitable growth, built on the group's unique capabilities, underpinned by leaner, stronger processes and flawless execution.
"Longer term, we believe that as a leader in its core markets, Balfour Beatty should be able to deliver superior returns to the benefit of its customers, employees and shareholders."