Balfour's Sellafield nuclear joint venture
By Neill Barston06 October 2014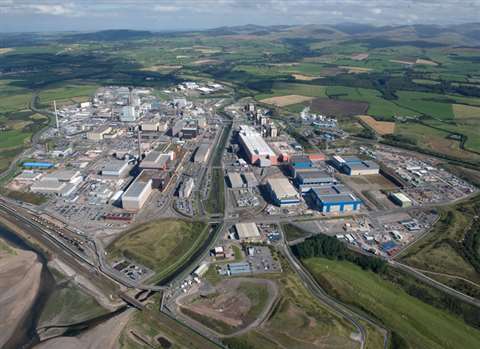 A joint venture between Balfour Beatty, AMEC and Jacobs has been agreed for a contract to manage on-site waste at Sellafield nuclear power plant.
The UK project, which is valued at between £240 million (€305.8 million) and £336 (€428.12 million), involves construction of a new box encapsulation plant that is at the heart of a wider scheme tackling storage of hazardous material.
Balfour Beatty will provide key input including construction, civil engineering and mechanical and electrical work as part of the scheme in Cumbria, which is set to begin this autumn.
The award of the contract follows the announcement of Balfour's third profit warning in five months, which resulted in an expected profit shortfall of £75 million (€95.5 million).
This has resulted in the company appointing accountancy firm KPMG to undertake a review of its UK business.
Balfour Beatty's UK construction chief executive officer, Nicholas Pollard, said, "This is an important project to reduce hazardous waste across the Sellafield site and Balfour Beatty and our partners will draw upon and share our extensive experience of safely delivering major nuclear facilities.
"This latest award underscores Balfour Beatty's success and capability in the UK power sector."
In a further bid to improve its revenues, the UK contractor is disposing of its 50% stake in the Pinderfields and Pontefract Hospital public-private partnership project. This is expected to net the company £42.2 million on completion of the deal.
Its global assets received a boost from the announcement of several other key schemes including a multi-family housing project in Florida, America and two further sites including student accommodation at the University of Dallas, Texas, and at the University of Wollongong, Australia.