Bam optimistic about future
By Joe Malone18 August 2016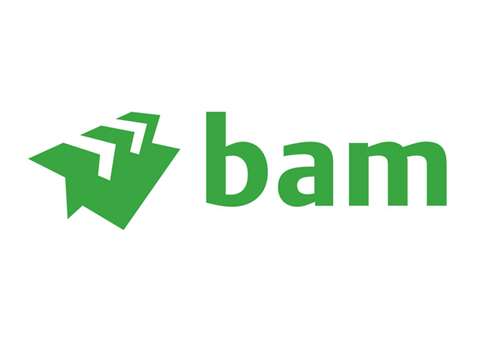 Dutch company Bam saw its revenues fall but its profits rise in the first half of 2016, resulting in positivity from the top.
The company's revenues were recorded at €3.4 billion, which is a decrease of 3.1% year-on-year. However, Bam's construction and M&E (mechanical and electrical) sector saw improved revenues of €1.62 billion, increase 2.9% compared to the same period a year ago.
The company said its overall fall in revenues came mainly in its German construction and UK Civil engineering activities. It added that revenues were up in the Netherlands, as well as its UK construction activities, however.
The company saw its profits rise some 600% to €32.9 million, up from €4.7 million recorded the same period a year ago. Bam's half-year profits topped that of its entire profits in 2015.
However, most of the company's profits came from its civil engineering sector, while its construction and M&E sector fell to a loss of €23.8 million, compared to a loss of €9.5 million last year.
Rob van Wingerden, CEO of Bam, said, "In line with our new strategy 'building the present, creating the future' we are improving the quality of our order book by taking in new orders with better cash flow and risk profile.
"We continued to streamline our business portfolio by selling two local subsidiaries. We made key management appointments to reinforce our position in digital construction. The further improvement in our working capital efficiency and the refinancing of the subordinated loan strengthened our balance sheet."
Van Wingerden added that he was particularly pleased with the projects won based on the company's integrated approach, along with its capabilities of its operating companies.
Bam said it expected the adjusted result before tax for the full year to be higher than the previous year, while it added a full year restructuring charge of at least €20 million was to be expected, related to strategy implementation and mixed market conditions.