Bam suffers German losses
By Joe Malone03 November 2016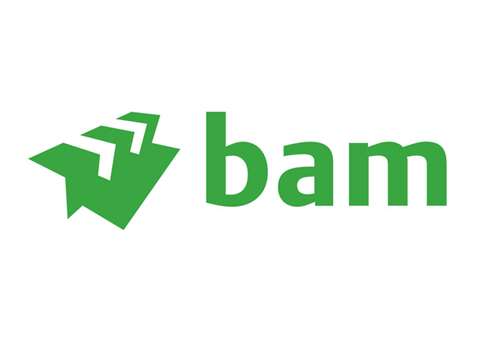 Dutch-based Bam has said its construction and M&E services in Germany was to blame for its decrease in year-on-year revenues for the first nine months of the year.
The company recorded sales of €5.07 billion for the period between 1 January and 30 September, which is a decrease of 5.31% compared to the same period a year ago.
Bam said its operations in the Netherlands and the UK saw higher revenues year-on-year in its construction and M&E services, but project postponements and a refocus on key regions was the reason for its fall in Germany.
The company said its German operations for the first nine months of the year came to a loss of €28 million, with €10 million coming during the third quarter, due to settlement discussions for two projects.
Rob van Wingerden, CEO of Bam, said, "Our performance in the first nine months was satisfactory overall. We improved our results in civil engineering and property.
"Unfortunately the result was held back by construction and M&E services in Germany. Our order book quality continues to improve because of our maintained tender discipline. The change in the order book level year-to-date reflects the €400 million impact of the weaker pound and market pressures in Dutch non-residential construction, Belgian civil engineering and international oil and gas."
He added that Brexit – the UK's decision to leave the European Union – has caused uncertainty ahead of its near-term operations in the UK.
He said, "We continue to expect the adjusted result before tax for the full year will be higher than the level of 2015.
"The full year 2016 restructuring charge will be approximately €30 million. This relates to strategy implementation, including refocus our German construction business, and mixed market conditions."