Barnhart acquires Days Machinery Movers
By KHL Staff14 September 2020
US lifting and transport specialist Barnhart Crane and Rigging will purchase Days Machinery Movers from its parent company Days Corporation of Elkhart, Indiana. The acquisition will include associated personnel and equipment.
The machinery moving operation offers rigging services, including the following: machine installation and levelling; equipment setting, which includes anchoring, alignment and grouting; millwright work, including fabrication and ironworking; and plant reorganisation and relocation.
Equipment includes flat bed, step deck and double-drop trailers, a 450 US ton (408 tonne) gantry system, forklifts of up to 8,000 pounds (3.6 tonnes) capacity, and Versa-Lift and TriLifter lifting machines.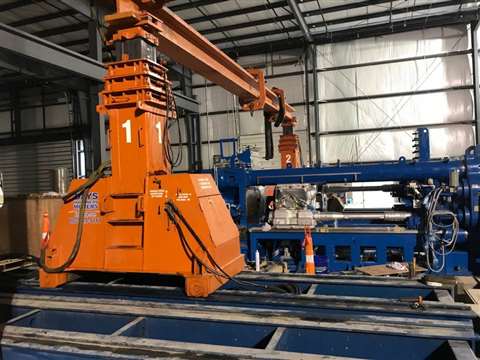 The acquisition will further enhance Barnhart's presence in the Midwest, where Barnhart already operates several branches in Indiana, Illinois, Iowa, Nebraska, Michigan and Ohio, the company said. "Days Corporation has a stellar reputation in this region," said Jim Chapman, Barnhart regional director. "Its employees and its services are all first class. We are blessed to make the Days Machinery Movers operations a part of our team. We think current Days Machinery Movers customers will be pleased with the expansion of services and equipment this acquisition will bring."