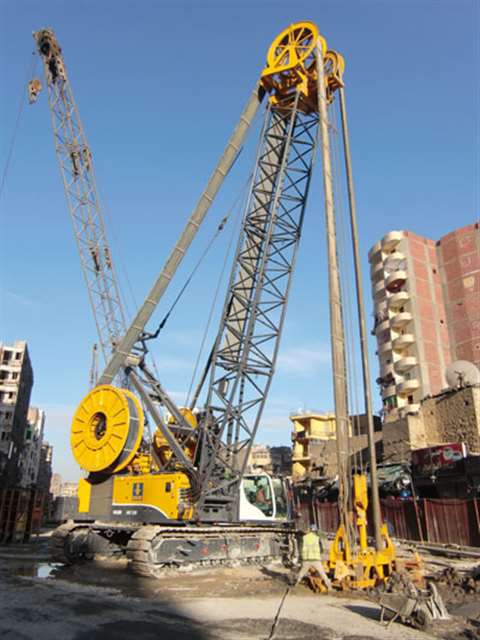 Big is beautiful as far as specialist manufacturer Bauer is concerned. One of its launches at Bauma will be the BG 50, its largest rotary rig to date. The flagship machine is designed to drill to depths of up to 100m with hole diameters as big as 4.5 m. Features include an extendable mast (up to 35 m) and a 706 kW engine drives the 240 tonne machine.
Keeping with the theme of big machines, the company will also launch a new range topping foundations crane in the shape of the MC 128. Boasting a 200 tonne lifting capacity, the machine can be used with a BC 40 trench cutter to construct diaphragm walls to depths of up to 150 m.
A key feature of the machine is its transportability and the fact that it can rig and de-rig itself without the need for other machines.