Bentley Systems models new tech
By Mike Hayes05 March 2020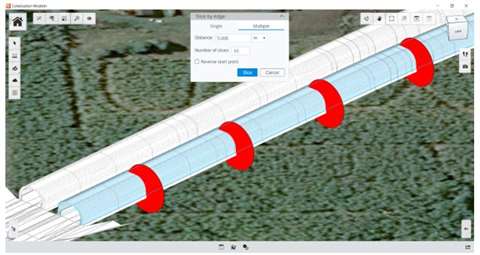 Visitors to the Bentley Systems stand will get an early look at the new SYNCHRO Modeler construction software, now available as part of the company's SYNCHRO 4D package.
The software enables estimators and planners to calculate material quantities and construction labour estimates from 3D models, including work breakdown structures and custom cost-codes.
Bentley says it has the potential to significantly increase opportunities for delivering model-based construction workflows and transform the design model into a true construction model.
The company says previous civil design models have been largely unusable for construction, due to the fact that model objects – such as lengthy roadways – were viewed as a single object. Clearly, this is not representative of the road construction process.
SYNCHRO Modeler delivers specialised 4D capabilities for linear projects, making design models constructible and eliminating the remodelling that construction firms undertake to generate cost estimates, 4D schedule simulation and other model-based workflows.