Berry Cranes orders 7 from Böcker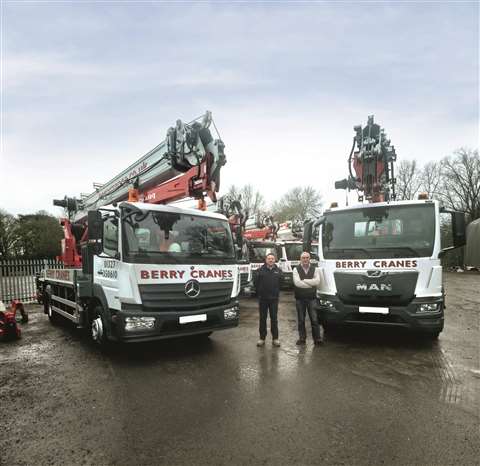 Crane rental specialist Berry Cranes from Northamptonshire, UK, has further expanded its fleet with another pair of truck mountedd cranes from Böcker in Germany.
It has added a new AK 36 and another new AK 46 truck crane. Another five will be delivered through to 2024. Included are the brand-new models AK 42 and AK48, launched at the Bauma 2022 trade show in Germany last October. Also on the order are two more AK 46/6000 models and a another AK 36/4000.
Commenting on his latest order Neil Berry, Berry Cranes founder and managing director, said, "When we purchased the first Böcker crane in the UK in 2008, little were we to know just how well they would fit in. Some 15 years and 20 new machines later, it was very easy to decide where to place this order. The unique, diverse versatility of the Böcker cranes, coupled with their quality and backup has made this a very easy decision."