Big Raptor from Artic Crane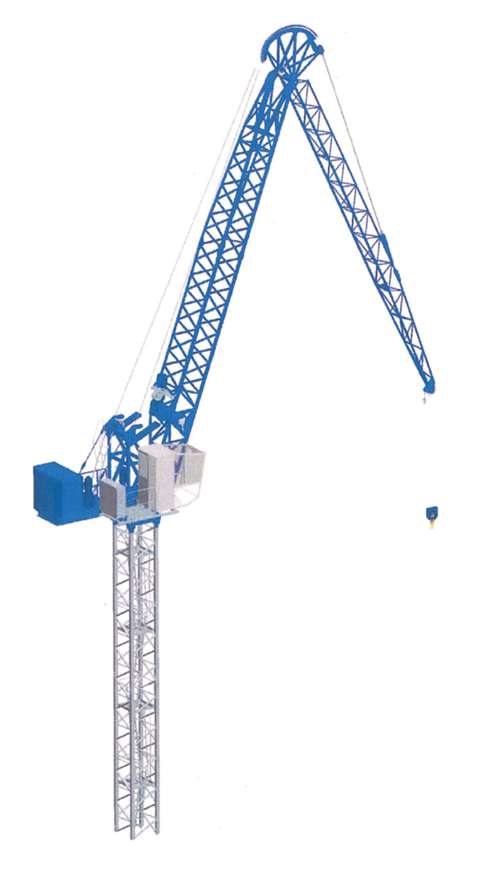 Artic Crane and City Lifting are developing a new larger model of articulating tower crane.
The Raptor 184 will be big brother to the Raptor 84 introduced in January 2010. UK crane specialist City Lifting now has 10 units of the smaller model, built by Artic Crane in Sweden. Trevor Jepson, City Lifting owner, told IC that the first unit will be up and working in the UK by the beginning of 2016.
The 8 tonne capacity Raptor 184 will have 60 kW of hoisting power. It will have two hoist motors, which can be useful in case of breakdowns. No load hoisting will be 95 m/min and, with a 4 tonne load it will be 65 m/min. High speed S.E.W. inverters will be used.
Preliminary information shows that the maximum capacity will be available out to a radius of 22.5 metres and 4 tonnes out to the maximum hook radius of 36 metres. Its minimum out of service radius is given as 4.5 m. With the jib folded right in the minimum radius (from the centre of the 1.74 x 1.74 m mast) that a load can be lifted is 2.3 m, Jepson said.