Bigge expands into construction hoists
By Euan Youdale05 August 2013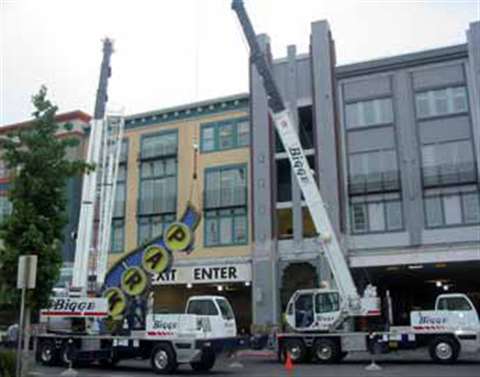 US crane and transport rental specialist Bigge Equipment Company has added construction hoists at its Houston and Dallas facilities.
Launched just over three years ago, Bigge's Texas operation is the fastest growing in the company, with more than 150 machines in the two cities.
It has now added Alimak Hek and Pega construction hoists to its fleet. "Bigge is now renting hoists in single and dual car configurations," said a company spokesman. "These new generation machines are easy to operate and offer safety, reliability, and flexibility for both passengers and materials on your jobsite."
The equipment includes Alimak Scando 650 hoists, with a payload capacity of 7000 pounds, a speed of 175 ft/minute, and a standard maximum lifting height of 820 ft. In addition, Bigge Equipment now has Pega construction and material hoists rated to a capacity of 7100 pounds, including the Pega IL-3241.
"Bigge Equipment Co. is quickly becoming one of the largest and most versatile rental fleets in the South. We can now effectively offer more equipment for a wider range of jobsites than anyone else," said Houston operations manager, Brian Noga.