Biggest ever Cat show
By Mike Hayes12 March 2019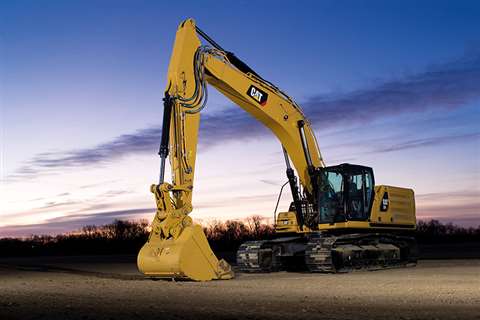 Caterpillar says it will display the largest number of new products it has ever introduced at Bauma Munich, with 64 machines in total and 20 of them new introductions.
With a display occupying more than 9,000m2 in the main indoor exhibit, the equipment on display will include the D6 XE, said to be the world's first high-drive electric drive dozer, which claims to offer up to 35% better fuel efficiency than its D6T predecessor.
The wheeled loaders on display will be the 950 GC, 950M, 962M waste handler, 986K, and 992K, plus several XE models, such as the 966M XE, 972M XE, and 988K XE.
The 966M XE and 972M XE are equipped with the Caterpillar parallel path drive system that combines hydrostatic drive with a parallel mechanical-gear path to provide a continuously variable transmission that delivers flexible ratios to run the engine at proficient operating levels. This is said to ensure optimum efficiency and fuel economy in all operating conditions.
The XE technology on the 966M XE and 972M XE is said to offer up to 35% more fuel efficiency, compared with wheeled loaders with conventional powershift transmission.
The 988K XE is Cat's first diesel/electric-drive loader, with a durable switched-reluctance drive motor, generator, and inverter, coupled with a mechanical gear box and axles.
Cat is also showing its Next Generation excavators, including the new 330, and 336, equipped with integrated Cat Connect Technology that the company said could increase operating efficiency up to 45% and enhance fuel efficiency by 20%.