Bobcat opens European headquarters
By Leila Steed16 October 2019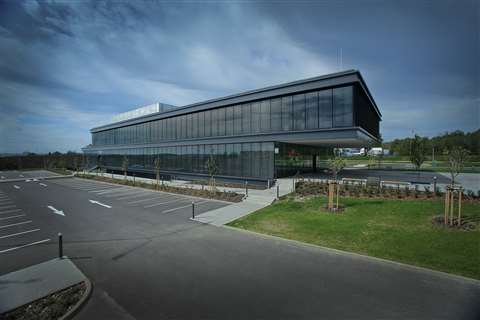 Doosan Bobcat EMEA has opened its new European headquarters in Dobříš in the Czech Republic.
The company's newly constructed building offers more than 3,370m2 of office space over three floors and will house a staff of 200. Worth €10 million, the main building has more than 7,000m2 of green space surrounding it and parking facilities, which include charging stations for electric vehicles.
Bobcat said the headquarters would complement the operations of its Dobříš factory, and training and innovation centre.
Gustavo Otero, president of Doosan Bobcat EMEA, said, "With the opening of the new headquarters in Dobříš, we are completing an investment which – thanks to the concentration of development, production and management of the company in one place – is of socio-economic importance for the whole region and exceptional within our industry.
"During Doosan Bobcat's operations in the Czech Republic, we have invested approximately €120 million, increased production five-fold, and more than tripled the number of employees. In the future, we expect a further recruitment of blue-collar professionals and expert positions in development."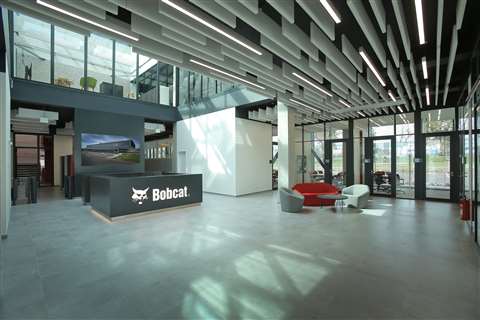 Bobcat began operating in the Czech Republic in 2001 and in 2007 it built a production plant for loaders and mini-excavators to better serve the EMEA region and global markets. This recent expansion of the company's assets brings its total investment in the country to almost CZK3 billion (€115.5 billion).
Karel Havlíček, Czech minister of industry and trade, said, "Doosan Bobcat's investment shows that the Czech Republic has a lot to offer to foreign companies – a skilled workforce, a stable business environment, and a location in the heart of Europe are ideal preconditions for high value-added investments linked to research and development. The emphasis on innovation, product development and regional management is a great example of our competitiveness."
The compact equipment manufacturer said its Dobříš factory produced a record 17,206 machines in 2018 and that it plans to increase this by 20% in 2019. This would see the European factory make 20,000 machines for the first time.
The company said the opening of its new European headquarters was also a symbolic crowning of the development of its operational facilities in the country.