Boehler joins Hy-Brid Lifts' Board
By Lindsey Anderson09 April 2020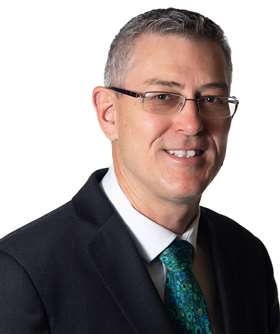 Hy-Brid Lifts has named Brad Boehler to its Board of Directors. In this role, Boehler will tap into his years of industry experience in both engineering and market development to help guide the strategic direction of Hy-Brid Lifts by Custom Equipment, LLC.
Boehler's career spans nearly 25 years in the equipment industry, including work as an engineer focused on product design and development. He also has experience with associations that build safety and training protocols. Most recently, Boehler served for eight years as president of Skyjack.
"Brad has held a variety of influential positions with major manufacturers and global industry organizations including IPAF and AEM," said Terry Dolan, Hy-Brid Lifts president and CEO. "With in-depth experience in product design and development, safety and training protocols and strategic leadership, Brad brings a wealth of knowledge and expertise to the Hy-Brid board. His long history in the space and his ability to provide input on future product design will be valuable assets as we look to grow the Hy-Brid Lifts brand across the globe."
Boehler will join a board comprised of six individuals who meet quarterly to help guide, grow and diversify the Hy-Brid Lifts business while remaining true to the key design hallmarks of the brand. These include lowest floor loading, exceptional compact maneuverability and lifting capacity and an ability to safely access more jobs.
"We are excited to have someone of Brad's caliber on the Board," said Stephen Ellis, Chairman of the Board. "His recent role as president of Skyjack arms him with a unique and knowledgeable perspective on the industry. We are confident that he will help positively mold the future of Hy-Brid Lifts."
Boehler added, "I have been aware of Hy-Brid Lifts for quite some time, so this was an easy decision. I am familiar with large manufacturing operations in the access industry, and I hope to take this experience to help Hy-Brid Lifts. I understand the customers, product base, applications and overall requirement for safe use. Low-level access has been growing for quite some time, and I look forward to the opportunity to continue growing that segment of the access business."
Hy-Brid also announced it has partnered with three regional sales groups to better serve customers across the U.S. The three new partnering entities include CMT Equipment, HK Sales and MLA Construction Sales.
Sacramento, California-based CMT Equipment will serve Hy-Brid Lifts' customers in northern California, Washington, Oregon and northern Nevada. Craig Truscelli, the company's president, has more than 40 years of experience in the aerial lift industry. Along with his daughter, Madison Truscelli, as vice president, they are dedicated to helping customers find the right equipment for their organizations, as well as buying and selling used equipment, the company said.
HK Sales will be a resource for Hy-Brid Lifts' customers in southern California, the Las Vegas area and Arizona. With offices in Irvine, California, HK Sales focuses on general rental equipment, including everything from pneumatic tools to compaction equipment. Holly Ford, the company's president, has experience in construction sales management and strategic planning, having worked with various key construction rental companies and global construction companies in the U.S.
Lynnfield, Massachusetts-based MLA Construction Sales offers general rental equipment and will serve Hy-Brid Lifts' customers in Connecticut, Maine, Massachusetts, New Hampshire, Rhode Island and Vermont. The company's president, Jonathan Cook, started the business after 22 years in the equipment and sales industries. Cook started his career in the construction industry at 14 when he swept floors and loaded equipment at his grandfather's rental store.
"Deciding which groups to partner with wasn't a decision we took lightly," said Dolan]. "These partners will focus on developing and managing customer relationships and representing the Hy-Brid Lifts brand, so we took our time finding the right fit. We made great choices and found exactly the people we want serving our customers."