Boels implements JLG's ClearSky software
Netherlands-based hire firm Boels Rental has implemented JLG's ClearSky fleet management solution into 740 of its new machines – claiming to be the first rental company in Europe to do so.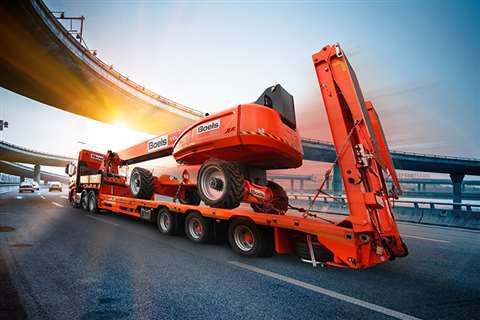 JLG's ClearSky CAN hardware solution provides real-time insight into a range of data from machines. It will allow Boels Rental to monitor its new fleet of aerial platforms, telescopic handlers and other machinery.
Boels said it chose JLG's software because it offered the most comprehensive, flexible and user-friendly solution for modern fleet management. The data recorded is easily integrated in the ERP software used by Boels, and will be the basis for multi-year maintenance plans.
Guy Cremer, director of Fleet Operations at Boels Rental, said, "At Boels Rental we are constantly looking for new ways to improve our customer service and like to explore new technological avenues to achieve this.
"The fact that we are the first to work with ClearSky gives us the opportunity to further differentiate ourselves in the rental market. The benefits for our customers are quite substantial."
Cremer added that Boels' customers would see any issues being solved faster, due to remote working.
Meanwhile, Karel Huijser, JLG's general manager and VP, EMEA, said, "We are very proud that a prominent company like Boels Rental is embracing our solution.
"The partnership with Boels Rental is incredibly important for JLG and proves that there is a demand for the innovation and efficiency we can offer with ClearSky, both to our customers and users of the equipment."