Boels makes three acquisitions
By Joe Malone03 April 2018
Boels Rental has announced the acquisition of three rental companies, including one from the UK and two from its home country.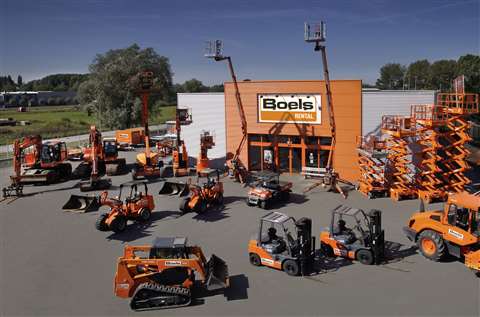 From the UK, Already Hire is a general rental company based in the south of England. It operates four branches and offers a full range of plant, power and tool equipment.
Boels entered the UK market last year with the acquisition of Supply UK, which brought 25 new branches to its offerings.
From the Netherlands, Delta Rent and Amdyte are specialist rental companies. Delta Rent is active in industrial rental, specifically the petrochemical sector. Boels said this acquisition created a new synergy for the company and added to its capabilities. Meanwhile, its acquisition of Amdyte adds to its offerings in temporary fencing.
Through the acquisitions, Boels has welcomed 124 people to its company.
Commenting on the acquisitions, CEO Pierre Boels said, "We are delighted with being able to realise these acquisitions. They reinforce our business strategy of offering our customers a single counter for all their needs.
"In addition to the largest network for general rental, we now offer a rapidly growing number of professional specialisations."
Boels added, "With this latest move, we are responding to the needs of our customers, who increasingly opt for outsourcing.
"They do this because it is more efficient, but also because hiring is more sustainable than ownership. Thanks to the one-stop-shopping principle we are pursuing, we can offer them optimal service, giving us an important competitive edge in the market."