Boost for Latvian road workers
By Mike Hayes17 April 2020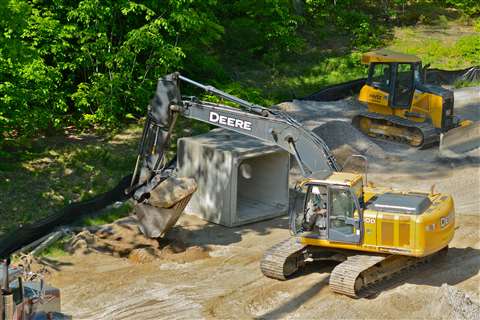 Jānis Lange, chairman of Latvian State Roads (LVC), says road workers can be assured of having work this construction season, regardless of the coronavirus outbreak.
Currently, the state budget for road maintenance stands at €250.5 million, an increase of €1.2 million on the 2019 budget.
In a statement, Lange said his company was prepared to move ahead with additional road maintenance projects, currently awaiting commissioning, ensuring employment opportunities are regularly available.
"Construction and investments in infrastructure are a traditional way of warming the economy during a crisis," he said.
Baltic News Network reports that, up to this point, infrastructure projects have faced only minimal disruption from the country's coronavirus measures. However, industry commentators do foresee some supply chain issues moving forward, in terms of materials that cannot be manufactured in Latvia.
Lange said, "As the client, LVC does all it can to ensure the procurement procedure progresses without delays and so that all repair work planned for this year is successfully commenced."
He added, "…we will follow developments to make sure receipts for all work are paid as quickly as possible. Delays with payments are not something characteristic for us. Nevertheless, we understand it is especially important for construction workers to receive payments quickly this year".