Boss Cabins offers eco welfare units
By Joe Malone10 January 2018
Boss Cabins, the UK manufacturer of temporary welfare units, plans to become the number one UK market supplier in 2018, launching a new range of units.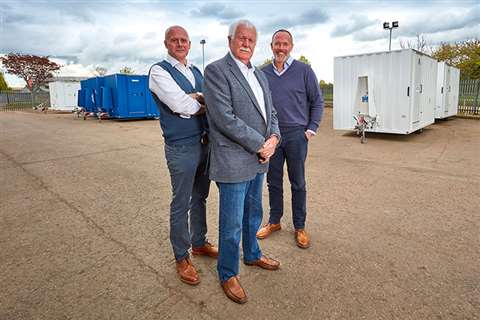 Described a previously being a "stale industry", managing director Matthew Wordsworth said the company had shaken up the mobile welfare sector by launching a new unit and electric system – known as Eco Ultimate – which has reduced fuel consumption to approximately 56 pence (€0.63) per day.
Wordsworth said, "This is a game-changing innovation for buyers, with improved functionality and efficiency compared with other cabins on offer.
"We are confident that this is the most environmentally-friendly electrical system in the marketplace."
Boss Cabins, which was founded in 2010, offers a full service, starting from the initial build, through to an aftercare service with its in-house parts, accident and repair and refurbishment facility. It now employs almost 100 people at its base in Lincolnshire.
Wordsworth continued, "The whole idea behind our Eco Ultimate approach is that it reduces the use of fossil fuels by minimising generator run-time, making it the most energy efficient system on the market."
In 2016, Boss Cabins was also awarded the 75th fastest growing company in the UK by The Sunday Times Virgin Fast Track 100, and are still expanding today.