Brand and Safway finalize merger
By Lindsey Anderson11 August 2017
Brand Energy & Infrastructure Services and Safway Group have completed their previously announced merger.
The new combined company will be called Brand Industrial Services. The combined companies represent $5 billion in revenue and employ 32,000 people worldwide in the 350 locations across 30 countries.
The primary go-to-market name in the United States will be BrandSafway, along with other established company brands. In Canada, the primary go-to-market names will be AlumaSafway, Brand and Dalco. In other international markets, existing brand names such as Aluma Systems, Brand Energy & Infrastructure Services, Hünnebeck and SGM will remain. Post closing, all operating entities that have been part of Brand and Safway will be maintained.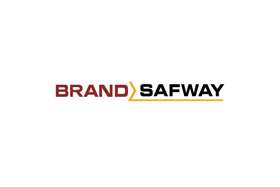 "This combination creates one integrated global specialized services organization, with broad capabilities and reach, focused on delivering more value for our customers in the industrial, commercial and infrastructure end markets," said Bill Hayes, previously president and CEO of Safway and now president and CEO of Brand and a member of its board of directors. The leadership of Brand also includes Jim Walters, executive vice president and chief financial officer; Dave Witsken, president, Energy & Industrial; Jeff Sprau, president, Commercial & Industrial; and Glen Teel, president, Global Forming and Shoring.
"With our expanded capabilities, we are committed to providing our customers with the best possible services and solutions that are safer, more productive, and more cost-effective," added Hayes. "Our goal will be to think globally and act and execute locally – large enough to have the expertise and resources to perform for our customers at the highest level, while at the same time small and nimble enough to deliver responsiveness through our global branch network, ensuring a local and personalized customer service experience."
Clayton, Dubilier & Rice, which has owned BEIS since 2013, is the controlling shareholder of the combined company. Odyssey Investment Partners, which acquired Safway in 2009, has exited its investment. CD&R operating partner John Krenicki, who served as lead director of BEIS since 2013, has assumed the role of brand chairman. Paul Wood, former chairman and CEO of BEIS, has become chairman emeritus and serves as senior advisor to the combined company.
Goldman Sachs & Co. was lead financial advisor to BEIS and provided financing. Harris Williams & Co., a preeminent middle market investment bank focused on the advisory needs of clients worldwide for more than 25 years, was exclusive financial advisor to Safway Group. The transaction was led by Drew Spitzer, Matt White, Brian Lucas and Ian Thomas of Harris Williams & Co.'s Energy Power & Infrastructure Group.