BrandSafway acquires Big City Access
By Lindsey Anderson02 December 2020
BrandSafway has acquired Big City Access, a privately owned access and scaffolding provider across the Texas commercial construction market. The deal went into effect Dec. 1.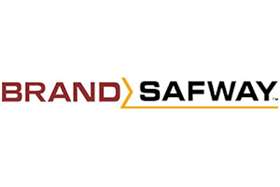 Founded in 2002, Big City Access employs 160 people and is headquartered in Houston with additional locations in Dallas, Austin and San Antonio. Big City Access offers supported scaffold, shoring, mast climbers, transport platforms and a range of hoists and suspended platforms. The company also provides safety equipment and training.
"BrandSafway is committed to becoming the number one total access solutions provider in metro areas around the country, and this acquisition demonstrates that commitment," said Art Eunson, president of BrandSafway's metro and infrastructure division.
"By combining Big City Access with BrandSafway's commercial operation in Texas, we will become the largest and most experienced premier commercial access provider in Texas, going to market as Big City Access by BrandSafway."
Mike Krach, regional vice president of BrandSafway's Metro and Infrastructure Division, said Big City Access has an outstanding reputation; "By leveraging the assets and expertise of Big City Access, together with BrandSafway's, we can deliver a full suite of access and scaffolding, forming and shoring, and safety equipment and training to the commercial and infrastructure markets throughout the Texas region."
"This is an exciting opportunity for both our customers and our employees," said Barbara Roberts, president and CEO of Big City Access. "By joining the leading access and industrial services company in North America, we can further grow our business and provide an enhanced level of service to our customers."