Breakthrough for Europe's largest TBM
By Mike Hayes20 July 2020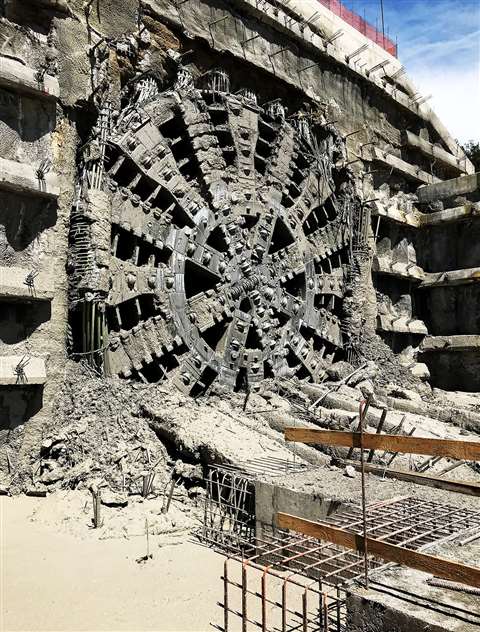 The largest tunnel boring machine (TBM) ever used in Europe has completed its drive as part of the 7.5km Santa Lucia Tunnel project in Italy.
The 15.87m-diameter Herrenknecht supersize borer, manufactured in southern Germany, broke through in June, following a particularly complex dig process through the Apennine mountains.
The three-lane tunnel will be a significant element in the expansion of the A1 highway, running between the cities of Bologna and Florence. Once completed, the tunnel is expected to reduce the likelihood of road accidents, as well as reducing levels of CO2 emissions.
Due to the presence of significant methane gas deposits in the ground, Herrenknecht worked with the contractor to tailor the machine to the conditions, including the addition of a warning and protection system for the onboard crew.
The 4,800-tonne TBM's dig began in July 2017, and the machine drove up to 122m of tunnel per week for almost three years, before completing its run, having excavated some 1.5 million cubic tonnes of material.