Briggs & Stratton acquires Allmand Bros
By Helen Wright15 August 2014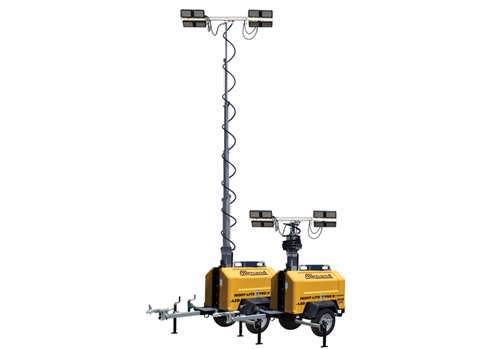 Engine manufacturer Briggs & Stratton has acquired producer of towable lighting towers, industrial heaters and solar LED arrow boards Allmand Bros in a US$62 million (€46 million) cash deal.
Briggs & Stratton said the deal allowed it to diversify into higher margin, higher growth industries, and gave it access to new distribution channels, including the rental sector.
Founded in 1938 and based in Nebraska, US, Allmand Bros generates annual revenues of around US$80 million (€60 million). The transaction is expected to close in the next 30 days.
"This acquisition helps us to further our strategic initiative of focusing on attractive higher margin, commercial end use products," said Todd Teske, chairman, president and CEO of US-based Briggs & Stratton.
He added that the deal expanded the company's market access to include the rental channel, and helped it diversify into new industry segments.
"In addition, we believe this acquisition will accelerate our sales growth in the US and abroad. We look forward to welcoming the management team and the employees of Allmand to our team, and building upon the strong foundation that has made Allmand a highly successful company."
Meanwhile, Allmand chairman Roger Allmand said the deal would provide more opportunities for the company and its customers.
"With a proven track record of operating successfully for over 100 years, we believe that Briggs & Stratton will be able to accelerate our presence globally," he said.
Briggs & Stratton produces petrol engines for outdoor power equipment. It also produces portable generators, pressure washers, and lawn and turf care products through its subsidiaries Simplicity, Snapper, SnapperPro Ferris, Murray, Branco and Victa.