Brittany wind project progresses
By Mike Hayes03 July 2020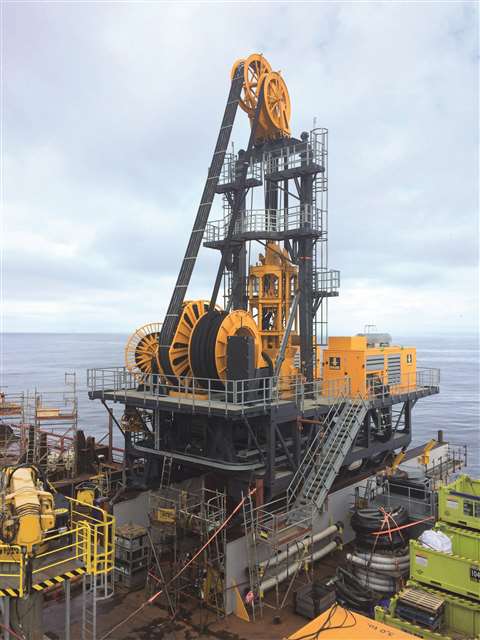 Renewable energy specialist Iberdrola says construction of the Saint-Brieuc offshore wind farm has moved a step closer, following the recent award of numerous manufacturing, construction and inspection contracts.
Located some 16km off the northern coast of France, the farm will, when completed, be the largest wind energy project in Brittany, covering approximately 75km2.
Despite the coronavirus crisis, the project's developer, Ailes Marines – a subsidiary of the Iberdrola group – last month brought contractors on board, including Siemens Gamesa (wind turbines) and Navantia-Windar (wind turbine jackets).
The Dutch marine contractor Van Oord, contracted to deliver the initial subsea installations, has now brought in German drilling specialist Bauer to perform the piling works.
The contract requires Bauer to install 190 bored piles, on which the farm's 62 three-legged wind turbine jackets will be located.
A four-legged jacket foundation will also be installed for the wind farm's substation.
Bauer says its project will involve the use of three newly-designed Bauer dive drills (DD 40 U), which will penetrate up to 47m into the rock on the seabed, at a sea depth of up to 37m.
The total investment stands at €2.4 billion for the 496 MW wind farm, which it is estimated will fulfil the energy requirements of approximately 835,000 people.
Construction work is set to start early next year, with the farm expected to be in commission by 2023.