Brogaard becomes CEO of Trackunit
By Euan Youdale19 November 2020
Soeren Brogaard has taken over as CEO at Trackunit from Joergen Raguse, who has been appointed vice chairman of the board.
Franck Cohen, chairman of the Trackunit board, said Brogaard, who joined the company in 2016, was a technology visionary and had played a major role in creating solutions and services that provided long-term value for its customers.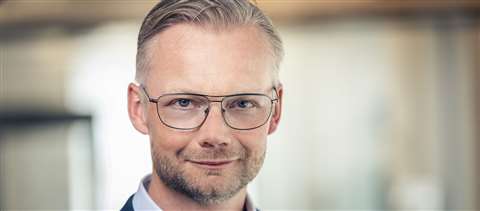 Brogaard joined Trackunit after leaving global industrial leader Schneider Electric. Initially recruited as chief technology officer (CTO), he headed up research and product development, including hardware and software engineering, strategic marketing and customer care.
In February 2018, Brogaard took up the position of chief commercial officer (CCO). Cohen said, "Soeren's strong belief in value-and purpose-driven leadership will continue to be a great asset as we drive the company to greater success. I'd like to underline our thanks to Joergen Raguse for his vision and direction; I'm pleased to have his continued support for Soeren during this new period of expansion and growth."
Brogaard added that Trackunit has built strong relationships with some of the largest manufacturers, rental companies and contractors over the last five years. "Today we provide world-leading SaaS-based IoT solutions to construction, delivering data and insights for more informed decision making to make the sector more efficient and productive. Our objective is to continue to help construction become more digitally aware and transformed as we journey together to eliminate downtime."
Raguse added, "Over the last three years, we have significantly strengthened the executive team with senior personnel from global SaaS and growth companies. This team is ready to deliver the strong growth outlined in the strategy plan towards 2025. Personally, I feel now is an appropriate time for me to pass the torch to Soeren Brogaard to spearhead this next phase. Having already served Trackunit as CTO and CCO, Soeren has been a pivotal contributor to its transformation and growth and it's my objective to ensure a smooth succession to his leadership."