Bronto bounces back in third quarter
By Euan Youdale05 November 2015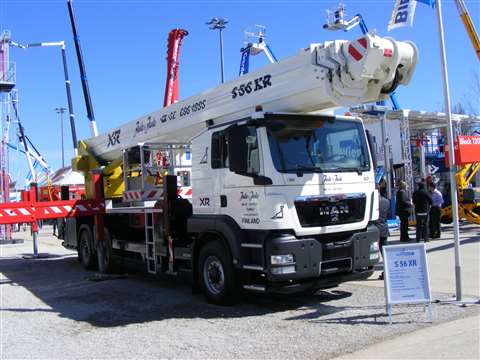 Federal Signal Corporation, the parent group of Bronto Skylift, has reported a third quarter fall in sales of 6% to $205.8 million, compared to the same quarter last year.
But operating income was $25.9 million for the quarter, up 4% on last year. Consolidated net Third quarter income from continuing operations was $16.4 million. Earnings per share were $0.26 for the quarter, up 8%. As a result the company has raised its 2015 earnings outlook to a range of $1 to $1.04 per share
At the Fire Rescue Group, which represents Bronto, sales were up $0.6 million, or 2%, overcoming a $3.4 million unfavorable currency translation effect. Net sales stood at $26.1 million for the quarter, up from $25.5 million the same period last year. Operating income stood at $0.7 million, up from -0.2 million last year. Operating margin for the quarter was 2.7%, up from 0.8%. Total orders stood at $36.1 million in the quarter, compared to $22.3 million last year and backlog totalled $88.4 million at the end of third quarter, down from $100.6 million
Net sales at the group were $205.8 million for the quarter, 6% lower than the third quarter of 2014.
"Our third quarter operating results were outstanding, exceeding our expectations in spite of softer sales," said Dennis Martin, president and CEO.
"We continue to benefit from our long-running 80/20 efforts and lean initiatives that drive profitability. Operating margin was up in all of our groups and consolidated operating margin was strong at 12.6% for the quarter, up from 11.4% for the same quarter last year. As a result, we improved earnings per share by 8% compared to last year's third quarter."