Budimex/Ferrovial to build Polish road
By Sandy Guthrie29 June 2015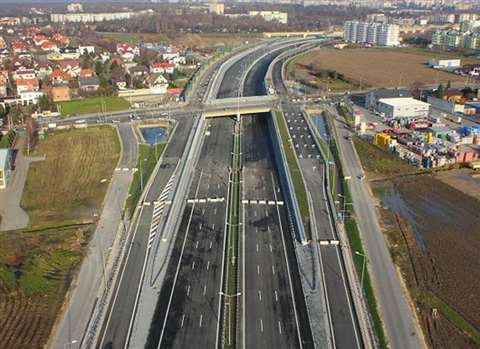 A consortium of Budimex and Ferrovial Agroman is to build a section of the S7 Expressway in Ostroda, northern Poland, including a city bypass, in a project worth PLN1.072 billion (€255.43 million).
It is expected to take 20 months to complete, excluding the three-month winter period.
This is the second contract for this road secured by Budimex – the Polish-based company in which Spain's Ferrovial is a majority shareholder. In November 2014, it landed a contract to build a 9.4km section between Milomlyn and Ostroda.
Poland's General Directorate for National Roads & Motorways (GDDKiA) has chosen the Budimex/Ferrovial Agroman consortium to build a new section of the S7 Expressway, which will eventually connect the cities of Gdansk, Warsaw, Kielce and Kraków.
The latest project involves building a 9.7km section of road with two lanes in each direction, the 8.7km Ostroda bypass and two intersections, plus other infrastructure such as bridges and overpasses.