Building demolished using hypersonic charges
By Leila Steed19 October 2020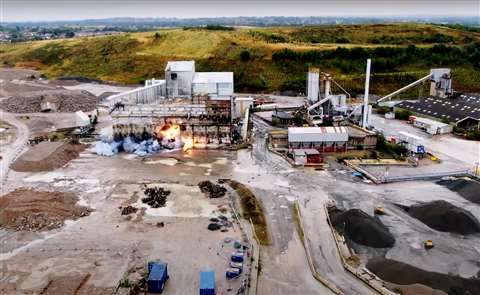 United Kingdom-based company AR Demolition has demolished a building using military-grade hypersonic "kick and cut" explosive technology.
The 1,200-tonne screen house structure was taken down as part of decommissioning works at the Croft Quarry in Leicestershire.
The project, which was commissioned by the site's owner Aggregates Industries, also included the demolition of 150 metres of conveyor belts located at the bottom of the quarry's pit.
Richard Dolman, CEO of AR Demolition, said: "No one has used this technology in UK demolition before. It was a project which has taken considerable forethought and planning and we are delighted with the results.
"It's a major stepping-stone for us and, in my view, a huge moment for our industry. The fact that you can bring down buildings by severing steel without pre-weakening is a landmark moment."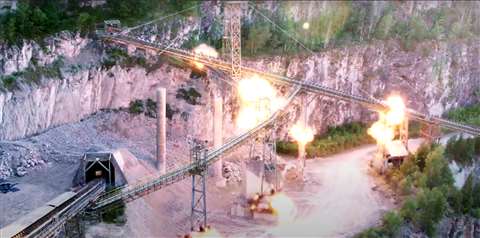 The "kick and cut" technique uses two types of explosive charge. It was designed by specialist explosives company Alford Technologies, based in Wiltshire, UK.
Roland Alford, managing director, said: "We used our Dioplex charges to make a hypersonic blade which cuts through steel like butter, eliminating the need to burn and weaken steel beams.
"When combined with the Wallhammer kicking charge to remove the columns, the speed of these military grade munitions means they are relatively easy to control.
"Without the need to use human beings on weakening work, safety is greatly increased. If necessary, the charges can be placed by robots thereby removing the human element completely."
According to AR Demolition, Alford Technologies had been developing the explosive demolition method for a long time. It added that the explosive techniques would revolutionise safety in the industry and said that its newly-formed relationship with the firm was the most recent "manifestation" of its mission to bring pioneering change to the industry.