Buyout for 2 Cousins
By Leila Steed12 August 2019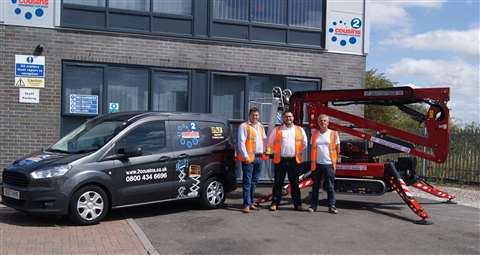 Directors at access rental and service provider 2 Cousins Powered Access have completed a management buyout of the UK-based company.
Jason Prisley, who has been the firm's managing director since late 2016, will now lead the business alongside Claudio Checchia.
Speaking after the deal's completion, Prisley said, "I am confident that the business will grow successfully and expect to continually improve the business. We are already in the process of looking at purchasing additional machines in order to meet demand which will in turn create employment which is good news for the region.
"This deal is an important and significant milestone for 2 Cousins Powered Access. We have huge potential for growth, and I am looking forward to leading the organisation as we move into this next phase."
Assisted by PMD Business Finance, the buyout was completed for an undisclosed amount and will see the founder of 2 Cousins Powered Access, David Exley, leave the company to pursue other business interests.