By boat and road
By Christian Shelton09 September 2019
Spanish transportation company Kaleido Logistics worked with Panamanian logistics company Quality Freight International to transport a mobile substation from Spain to Panama using a ro-ro vessel and a specialized trailer.
The substation was hauled
300 km overland
Ro-ro vessel MV Torrens sailed from Vigo, Spain, to the Port of Manzanillo, Panama. Once there it was hauled 300 km overland, via trailer, to the final jobsite at La Arena, Chitre.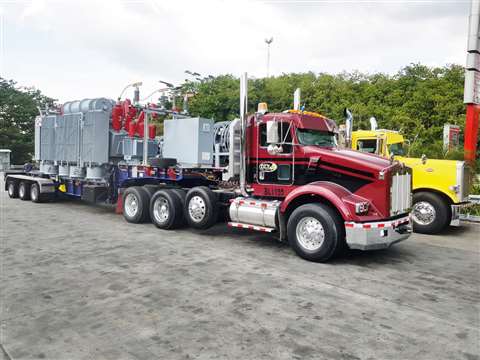 The substation's final destination was La Arena, Chitre, Panama