Calls for strong transport budget
By Sandy Guthrie20 March 2018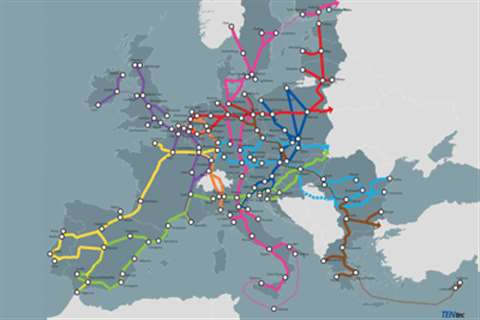 A strong EU budget for transport is being called for by a coalition of industry associations, and the pace of the campaign is set to accelerate ahead of the next TEN-T (Trans-European Transport Network) Days conference, which will take place from 25 to 27 April in Ljubljana, Slovenia.
The coalition includes FIEC (the European Construction Industry Federation), Eurofer (the European Steel Association) and a number of transport, roads and logistics associations. Together they are supporting a strong EU budget for transport after 2020 and have launched a dedicated website at www.moreeubudget4transport.org, plus a Twitter account @MFF4transport.
An online petition at www.change.org/p/more-targeted-budget-programs-for-eu-transport has also been set up.
These were launched just ahead of the Informal Council meeting of Heads of States & Governments of 23 February, which discussed the priorities for the next Multi-Annual Financial Framework (post-2020).
FIEC said the goal was to accelerate the pace of the campaign up until the next TEN-T Days conference, which takes place shortly before the European Commission presents its official proposals for the multi-annual EU budget after 2020.
The website says the coalition is made up of transport organisations, authorities, cities and industries who want to create "a clean, safe and well-working transport system which is accessible to all".
It said, "We team up to call for more investment in clean and modern transport because swift travel and trade in full respect of the Paris climate targets is the only way forward."
The website added, "Without strong EU investment in transport, the EU plan to create well-working and zero-carbon transport across the EU will not materialise.
It claimed that by 2017, three years before its term was due to finish, the budget for the Connecting Europe Facility (CEF) for Transport had been used up.
"If the CEF Transport budget does not increase in 2021 to 2027," it said, "the completion of the core network is at risk due to insufficient budget. When negotiating the priorities of the EU budget for 2021 to 2027, higher priority for transport is key for EU jobs, growth and climate goals."