Camso adds multi-purpose tyres
By Sandy Guthrie05 April 2018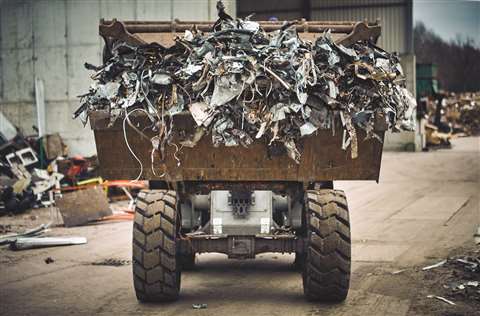 Canadian-based Camso, formerly Camoplast Solideal, said the Intermat show provided an opportunity to discuss its new tyre and track line up, with new brands launched just ahead of the exhibition.
Among the products on show are new solid and bias tyres purposely built for MPT (multi-purpose tyre) machines, an expanded range of radial tyres, and other tyre and track products.
Camso said that the MPT category included a range of different compact construction equipment using mostly the same tyres.
Camso has strengthened its compact construction tyre line up, targeting mainly European applications with five new MPTs, and two new radial solutions for grading and earthmoving applications.
Camso's revamped MPT range has additional sizes, and new tread patterns and technologies to suit the versatility and wide variety of applications in which they work better.
David De Waele, executive director product management – construction, said, "MPT refers to a range of compact construction equipment using mostly the same tyres but handling a range of different jobs – agriculture, roadbuilding, residential and commercial construction, scrapyards, landscaping, snow removal and more.
"Machines using multi-purpose tyres consist of telehandlers, compact wheeled loaders and mini-dumpers, although the same sizes may also be fitted on backhoe loaders, concrete truck mixers and rough terrain forklifts."
According to De Waele, even though all three machines can be found on the same jobsite, they don't necessarily require the same performance and may have different mobility challenges to overcome.
The company said that its product experts at Intermat were able to provide insights on the European construction market regarding current and future trends.